Swipe to the left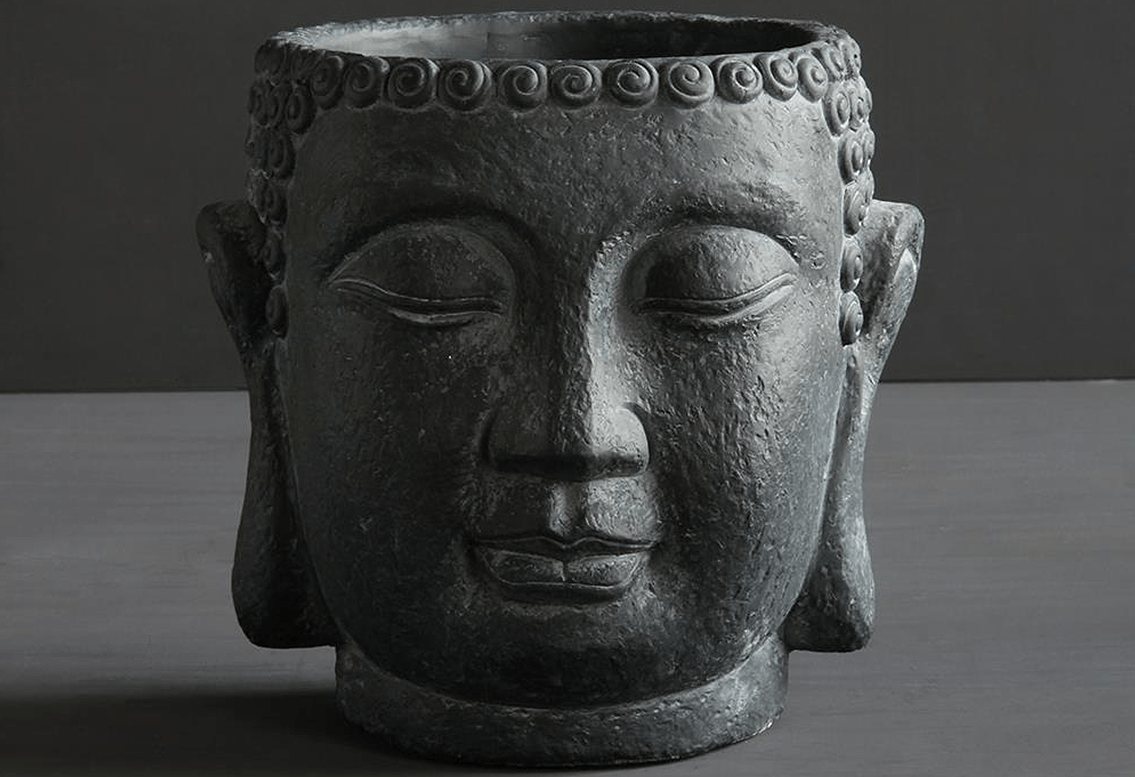 The WSG Guide to the Funkiest Plant Pot & Flower Combination
Thought that throwing your designer flowers into any old plant pot was good enough? Think again. This week, we're giving you the WSG lowdown on achieving the best possible composition for your plants and flowers.
What's more, we've recently added some gorgeous new plant pots to the 'New' range on our website, so there's never been a better time to get some saints-style ideas flowing about displaying your flowers in the best possible way. Blooming marvellous!
Spending a bit of extra time prepping your horticultural composition can transform your look, whether in the garden or inside the home. Here are our WSG golden rules to plant pot perfection!
1. Size Them Up
Size and proportion count for a lot. The last thing you want is overhanging orchids or stooping sunflowers in a tiny plant pot.    
You wouldn't purposely buy a t-shirt that's three sizes too small, would you? Don't treat your flowers any differently. Your plants deserve the same consideration.
For example, small, colourful blooms such as geraniums are best displayed in little containers. These tiny but mighty flowers let the colour do all the talking, so consider darker coloured pots that don't try to compete with the shade.
Blacks and dark greys provide a terrific contrast to the various reds, pinks, purples and yellows that geraniums offer. The shape of the pot should also be quite short and squat. Taller pots will engulf their short stature and risk hiding them altogether.  
Consider our beautifully rustic Nea Planter for lots of small blooms – you can mix and match different varieties inside this shallow but long planter, ideal for spreading different colours. The grey concrete also contrasts superbly with brighter shades.
2. Style it Right
Sick of plant pots that come with that age-old, generic orange colour-scheme? We were too here at WSG until we added some funky alternatives to our range.
A Buddhist-themed pot is a great example of funky and fun done right, and fortunately for you we've got several great examples in our new range. Our Buddha Head planters are made from concrete to withstand the elements and add some real soul to either your garden or indoor space.
The best type of plant for this style of pot is generally something predominantly green and fast-growing. Unlike more traditional pots, you can afford to let things go a little wild with novelty face planters. Try something like a fern, cactus plant or even a miniature bonsai tree for the real Zen experience!
Cacti and succulents are ideal for terracotta pots, whilst something that requires little maintenance such as boxwood looks great in larger pots that are fast draining. For something like this, try to choose a planter that's as wide as the plant is tall due to boxwood's shallow but naturally wide-reaching roots.
If you're in need of some more inspiration, check out plantsindecor on Instagram. They've got some great images of interiors with ideas for arranging your plants. Also, try indoorplants_decor for some other top-tier ideas!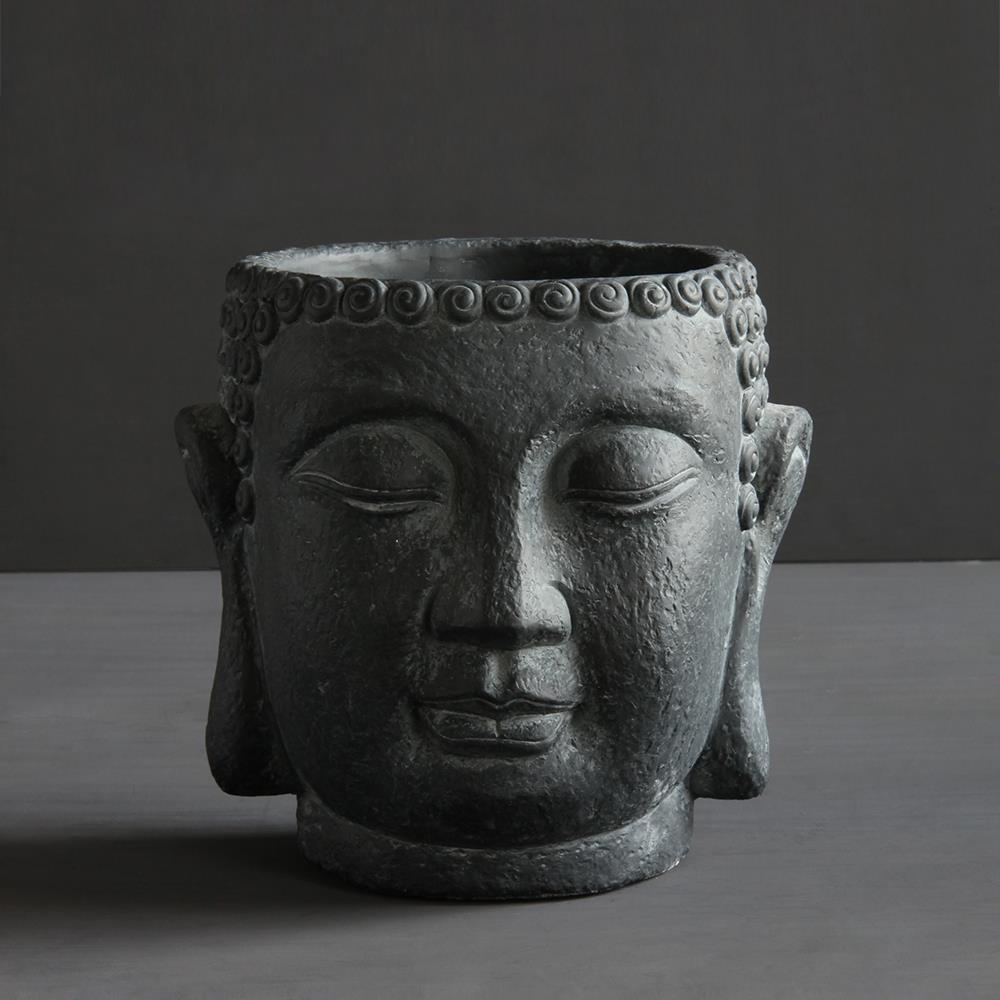 3. Indoor Rules
The advantage of many of our new planters is that they can be used either inside or out.
However, not all plant pots are quite so versatile. This is an important point to consider when matching up your plants and pots. Indoor plants such as dracaena, spider plant, rubber tree or peace lily are a match made in heaven when combined with a woven belly basket.   
Belly baskets serve as additional decoration to an already existing pot, adding fantastic texture and a colour contrast to their green guests. We currently have 3 terrific types of handmade, wickerwork Seagrass Belly Basket to choose from, coming in 'all black', 'black and natural' and 'all natural' zig-zag patterns 
If you're veering towards one of these for your indoor beauties, (we don't blame you, they are gorgeous!) make sure you remember to use a plant pot for the plant itself before placing the whole thing inside the basket. Opting for a terracotta pot such as one of our Vidonias is a great option for indoor plants such as those discussed above. Once combined with an authentic seagrass basket, watch the look of your indoor plants be transformed!
4. To Drain or Not to Drain?
That is the question! Some plant pots come with drainage holes to allow excess water to collect in an extra container at the base, to help avoid over-watering a plant. These holes also allow the water in the soil to drain freely enough to allow enough air for the roots; vital to the wellbeing of the plant. Some don't have this feature, but it's not always necessary.
Flowers that don't require drainage planters are often of the indoor variety, and include pineapple plant, lucky bamboo and snake plant. So, if you're planning on giving the kitchen, conservatory or living room a horticultural makeover, think about whether you really need those drainage pots.
Conversely, outdoor plants that really need the holes to survive can't be neglected – always ensure that the planter you're choosing is appropriate for the plants or flowers. Where drainage is concerned, plant welfare is a key consideration.  
We hope these tips have given you some insight into how to get your blooms looking in top-top shape. Enjoy browsing our new collection of plant pots on our website – we reckon there's a style for everyone, so get hunting for that perfect, funky piece!
Stay safe Saints – we'll see you next week.
Feel the Love!