How to Choose the Perfect Style of Rug for Your Home
There are few better ways of demonstrating your individual style than a well-chosen rug for the home.
Rugs can offer a whole host of distinctive designs, colours, materials and textures – treating every room in the house to its own style of floor decoration is a fantastic way of personalising and characterising your interiors.
Whether you're into free-spirited boho flair, Grand-Millennial nostalgia or even a hint of oriental antiquity, choosing the correct style is a decision not to be taken lightly.
This blog will help you to decide on what works best for your interior, as well as offering up some fantastic designs from our extensive rug collection.
Without any further ado, it's time to get those floors prepped for the upgrade they deserve!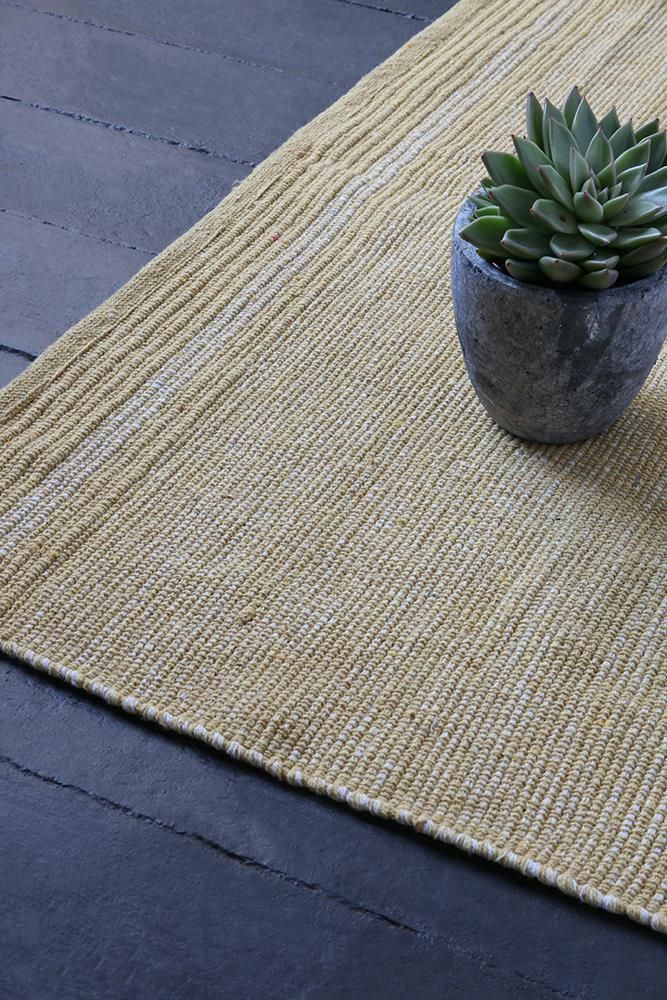 Colours - Keeping it Neutral
Let's start with the obvious. The colour of a rug is the first thing that meets the eye, so making a good first impression when walking into a room is a must if you want to be known as a style savvy individual!
Depending on the type of interior you're working with with, the colour of rug you ultimately choose can make or break the feel of your environment.
A room full of patterns and an eclectic sense of style needs something to offset the 'busy feel'. It's generally recommended not to overdo an interior with too much intricacy, so a solid rug in a neutral colour such as white, cream or a pale yellow should be the perfect contrast.
Our Helga Rug is a superb way of offsetting areas that have a lot going on. This medium-sized rug measures 170 x 120cm (5ft 6.9 inches x 3ft 3.9 inches), perfect for smaller to average sized living room or bedrooms.
Made from 100% recycled cotton, Helga is sustainable, super soft underfoot and comes in three gorgeous pastel finishes. We've highlighted our woven linear ochre edition both above and below, but we also have diamond teal and chevron taupe varieties to suit. All three tones are great for an understated, sophisticated aesthetic.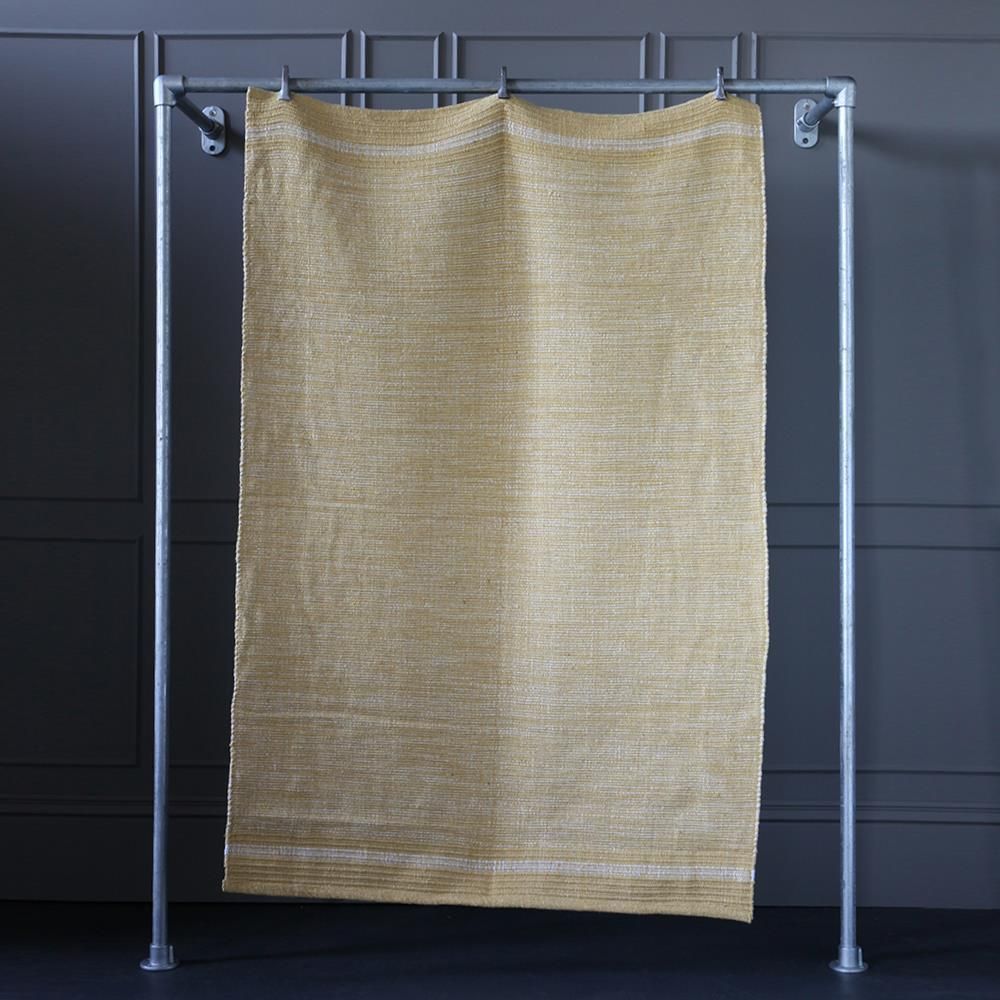 Colours - Patterns Galore!
Conversely, this theory works both ways!
If you're desperate to turn the up the style dial in a neutrally themed room that's reliant on block colours and a lack of visual stimulation, rich patterns and textures will be right up your street.
Create a focal point that will artistically draw a gaze and breathe an element of excitement into a space that's lacking in visual appeal.
Our Torvi Rug boasts an exotic, eastern oriental design, and has been deliberately distressed to give it an antique feel that instantly tells a tale of culture and history.
Made from polyester, Torvi has a thick and luxurious 5mm pile and is ultra-durable, ideal for rooms where it's likely to get a lot of wear and tear (such as a lounge area).
It's also one of our larger offerings from the WSG rug collection, measuring in at 230 x 160cm (7ft 6.5 inches x 5ft 2.99 inches). Use this exotic wonder in a larger room to make the most of its surface area. This design is perfect for a bohemian-inspired interior that's not shy when it comes to bold designs!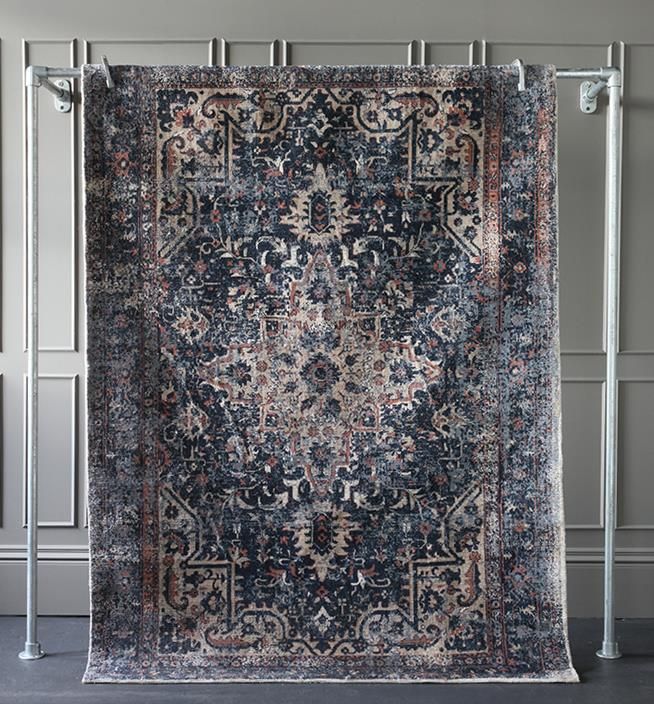 Torvi also makes a great central accent piece to accompany smaller tables and chairs, just like we've demonstrated in our little set-up image below. This style of rug is surprisingly versatile, adding texture to a Grand-Millennial or vintage style of interior.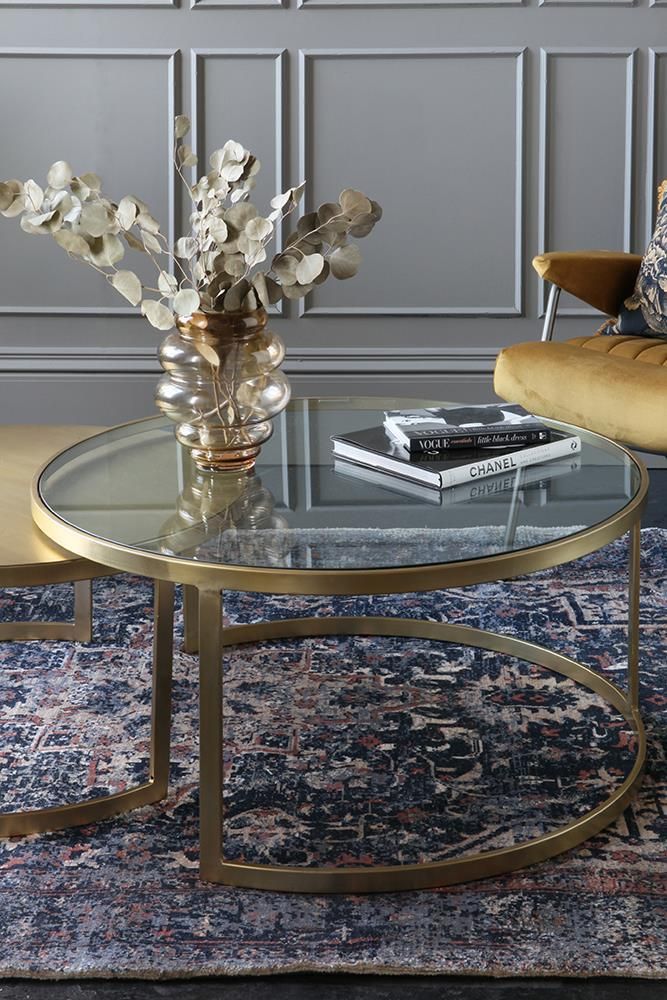 Size of Room
Different rugs suit different rooms, especially when it comes to size. Don't fall for the common mistake of dwarfing one by placing a small to medium sized rug in the centre of a large area.
If you're going to place a rug in the middle of a room, make sure it's not too small and try to ensure that it's touching furniture to help it integrate into the space more naturally.
Rugs aren't just pretty decoration – they're great at tying separate pieces of furniture together to create a unified scene, so plan out your measurements carefully beforehand.
A useful way of determining this is by sticking sheets of newspaper together in the exact dimensions of the rug you're thinking of buying. Lay it down in your planned space and decide whether it's a suitable size.
Most bedrooms are smaller than living rooms and dining areas, and are therefore a great place to display some of our smaller rugs.
Amelie is our smallest offering, measuring in at 150cm x 75cm (4.9ft x 2.46 inches), but what she may lack in size she more than makes up for in design. A hybrid of 80% polyester and 20% cotton, this rug is the best of both worlds when it comes to durability and a quality, soft underfoot feel.
The oriental pattern has a deliberately distressed aesthetic that is similar to Torvi, and also comes in three styles – a gorgeous mocca grey and two sizes of verte green (small and large). The verte green edition is displayed below. Take your pick!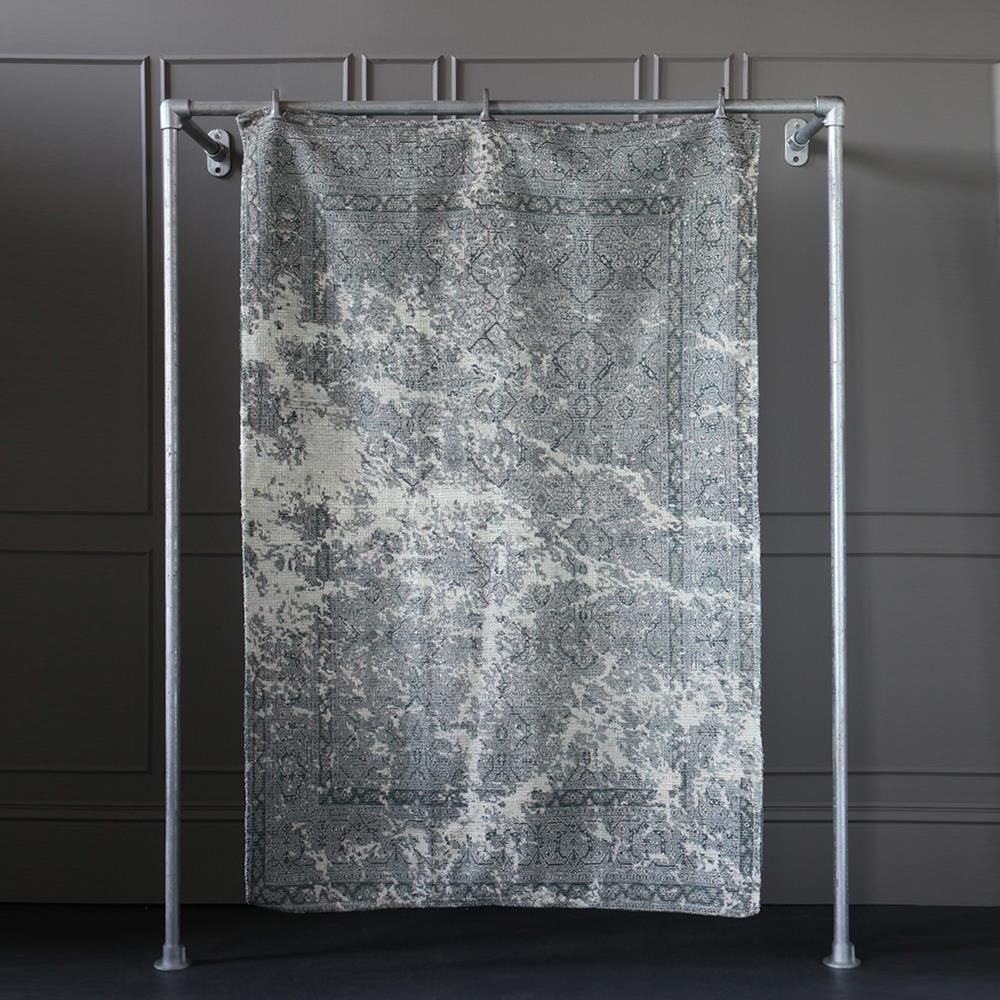 Amelie's distinctively textured pile is a treat up close. It's great for a vintage-inspired interior looking for a quality piece of decoration that's befitting of period décor.
The dark green tones are terrific for embellishing a bedroom area looking for some genuine antique charm.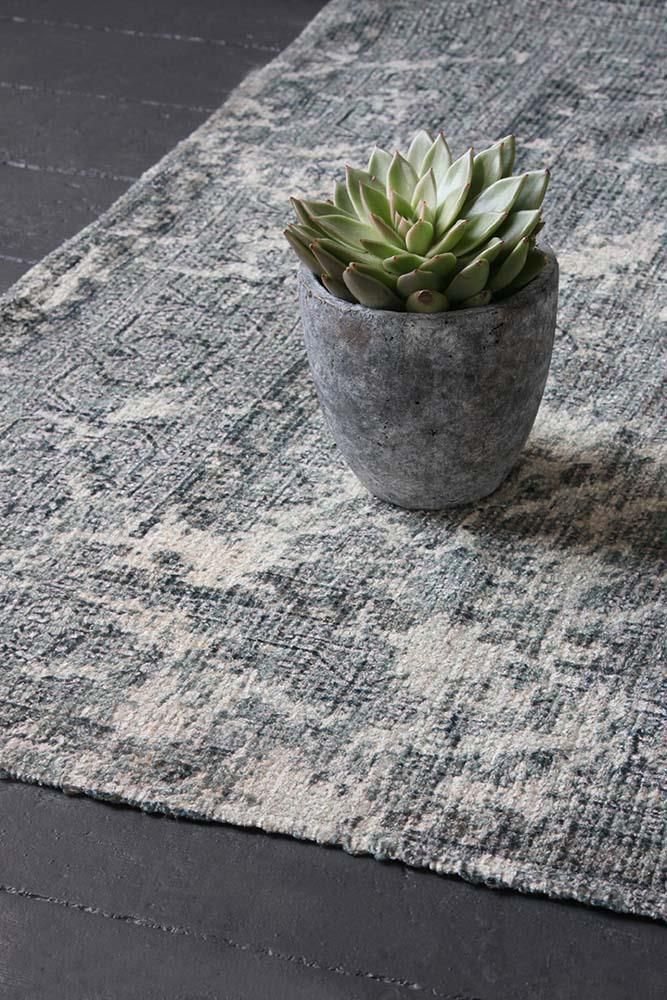 Choice of Material
Finally, choosing the correct type of material for your rug can make all the difference. This, again, come down to personal preference.
Do you need a rug that is low maintenance, durable, non-absorbent, long-lasting and stain-resistant? If you're mentally ticking these boxes, then a polyester rug will suit you down to the ground.
Polyester is renowned for its resilience – hallways, entranceways and kitchens are suited to this material given that they are walked over regularly. Darker colours are often most popular since they cover up footprints and general 'wear and tear' more easily, but we're anything but ordinary here at WSG.
For a polyester rug that's as bright and bold as its claims of durability, why not give Abaza a home? Boasting a dazzling cream and black criss-cross pattern, this beauty can also be classed as a luxury product thanks to its thick 32mm soft pile.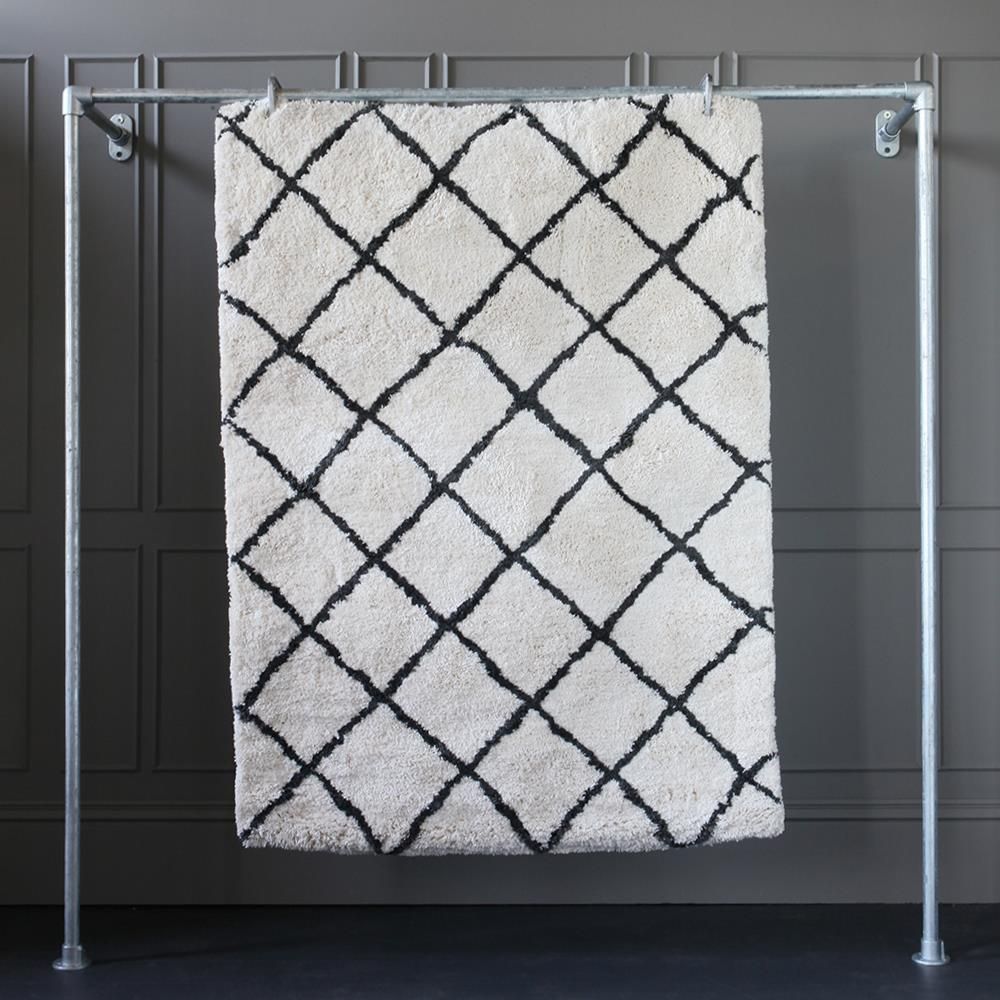 Polyester not your thing? We've got you covered. Cotton rugs are lightweight (especially suitable for summer), environmentally friendly and renowned for their strong fibres.
They're also super soft, adding an extra ounce of luxury to the home. Our charcoal Xander Rug is another sizeable offering, measuring in at 230 x 160cm (7ft 6.5 inches x 5ft 2.99 inches).
It features a beautifully stonewashed Jacquard weave that's full of subtle texture, and looks particularly good in a cream/white room as a fantastic colour contrast. A decorative fringe adds further decoration at either end.
The thin and breathable weave is great in the summer, but the darker tone makes it just as suitable for the colder months - now that's one versatile product!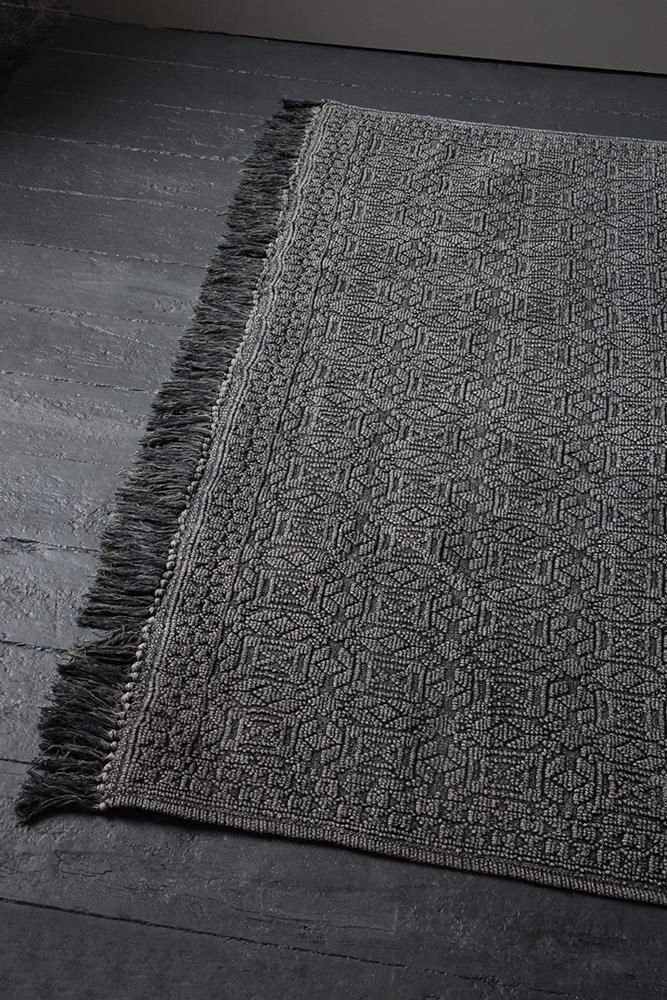 Armed with these styling tips, you're now ready to choose a rug that means business.
Don't forget to check out the rest of our collection – we've got just the design to suit you, no matter what your preference.
We hope that you've found this blog useful Saints, and we'll see you again soon.
Feel the Love!