Swipe to the left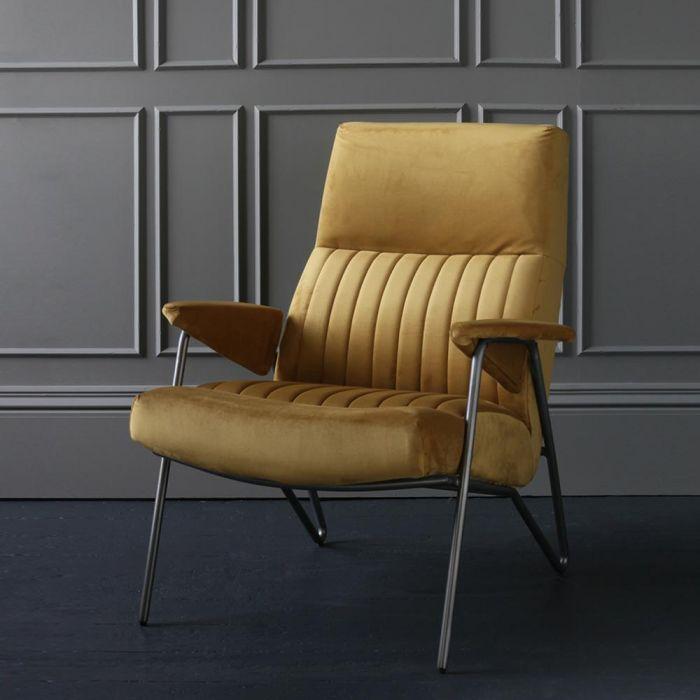 How to Style a Home for a Grand-Millennial Inspired Interior
Haven't you heard? It's hip to hanker for the past nowadays. Allow us to explain…
One of the hottest new trends that's exploding in 2021 is the Grand-Millennial movement. No longer seen as passé, nostalgic furniture designs that would once have been regarded as 'stuffy' styles endorsed only by your grandparents are now seen as essentials for a home interior that stands well clear of the crowd.
Think mid-century flair mixed with eclectic touches of bold colour, deliberately distressed finishes and tasselled lamps, and you get the idea. Flashes of Art Deco also find themselves encroaching into this new bracket thanks to plenty of glass and metallic influence. The so-called 'Granny-chic style' has never been cooler!
This trend breaks the mould of the generic style of so many carbon copy interior designs nowadays that offer scant thought for originality. It's a unique example of British design that can utterly transform a space when it's done right.
In celebration of our brand-new range of Grand-Millennial stock that's just dropped on the WSG website, we've handpicked a list of products that are ready and waiting to set the trend.
Your latest and greatest home décor collection starts right here...
1. Radiant Rugs
Kicking off in grand style, a championing feature of the Grand-Millennial trend is the shabby-chic look.
One of the best places to start when re-vamping a room such as a lounge area is with a distinctive rug that conveys a unique sense of character, personality and charm. Objects that have a rich story to tell rather than quick fix, disposable fashion are key trends to look for with this style of décor.
Our cotton, 1950s-esque Turner Rug has a deliberately distressed pile that tells its own tale of history thanks to a beautiful mix of colours and an exotically Eastern pattern. Turner looks just like one of those eye-catching pieces you excitedly spotted in a Moroccan souk, a Turkish bazaar or a Middle Eastern market thanks to its characterful design.
Owing to its cotton finish, Turner provides an environmentally friendly, versatile and long-lasting must-have for your living room. The first piece in your next dream décor collection.
2. Side Table Sophistication
The Grand-Millennial style tends to look back on the past with misty-eyed wonder, and few trends from history are as stylish as the Art Deco era.   
Splashing a generous array of glass and metal tones into a room that's full of natural influences is a great way of breaking up the theme and adding in a few dashes of accent materials to provide that 'wow' factor.
That's where Tribeca comes in. Our Art Deco inspired three-legged side table fits perfectly into this new trend of décor, thanks to its vintage aesthetic and versatility at slotting into a room given its compact size and functionality. The dual glass surfaces are ideal for storing drinks, displaying ornaments and showcasing your accessories in style. This table also seamlessly integrates into a mid-century environment, and certainly wouldn't look out of place in a 1960s retro revival scene.
Side tables work in practically any room, and so sidling this beauty next to a chair or sofa makes for a perfect pairing that doesn't cut corners on glitz and glamour. Speaking of chairs…
3. The King of Chairs
The King of Rock lives on with our stunning 1950s-inspired Presley Chair, featuring a retro ochre polyester velvet upholstery and iron legs.
Nostalgia plays a heavy part in the Grand-Millennial trend, and so treating your lounge to a retro signature piece or two has never felt easier thanks to this statement armchair.
Sporting multiple cushioned sections and generously covered armrests, this uber-comfortable seat is its very own trend-setter. Combined with the Turner Rug and a coffee table or side table like Tribeca, you'll be well on your way to carving out your very own unique expression of style.
Presley epitomises the glamour of a bygone era, which makes it ideal for pairing up with vintage, mid-century décor. Rather than choosing an uninspiring chair for your lounge, treat yourself to a blast from the past that ticks all the boxes in the style department.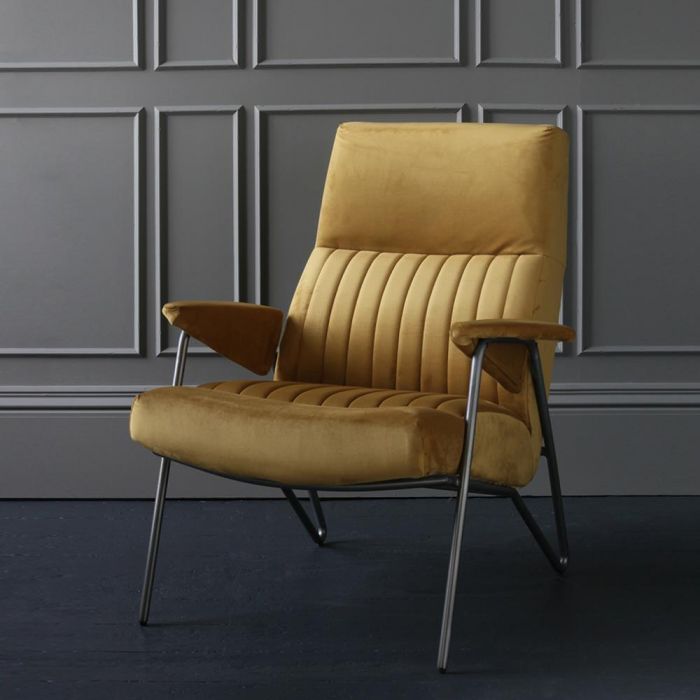 4. Cushion Fashion
A statement chair such as Presley demands only the very best of accessories, which is where Jocelyn comes in.
Perfectly in-keeping with our vogue Grand-Millennial theme, the Jocelyn Cushion has a retro-inspired design that stands out from the crowd thanks to its use of bold golds and black tones. The intricate rose pattern, the decorative fringe and smooth cotton finish are all characteristics of the chic new 'granny theme' with a just a hint of contemporary flair.   
This cushion is also great at rejuvenating an old sofa or chair back to life – the colour scheme alone is enough to re-vitalise the focal point of a living room, so don't be afraid to throw in some radical tones to complement your new style.
Planning a new décor trend for the home isn't always easy, but as we all steadily emerge from lockdown, now is the perfect opportunity to refresh our style spaces and embrace a cutting-edge movement that's taking the interiors sector by storm.
The resurgence of 'old-fashioned' designs with a modern twist marks the change that we could all do with right now. Looking ahead with one eye on the past may just be the nostalgia trip we've been searching for.
If our little taster of the Grand-Millennial trend has got you yearning for more, you can check out the rest of our range right here. We hope we've inspired you to embark upon your own 'granny-style' revamp in true WSG fashion.

Feel the Love!