Swipe to the left
Meet the Original Saints: A Quickfire Q&A with WSG co-founder Tracey Hague
Hot off the press! Leading on from our photography themed Q&A back in February with WSG co-founder Mark Wilman, this week we've managed to grab an inquisitive insight into the other half of the original Saints team, the wonderful Tracey Hague.
An integral part of the magic that ensures the smooth day-to-day operation of WSG, Tracey shares Mark's deep passion for the brand, always with one eye on each successive leap forward for the company.   
To allow you all get to know her a little better, we've compiled a fun and informal interview-style Q&A session that Tracey couldn't wait to get involved in.
Read on as we reveal her personal taste in furniture trends, hobbies and fabulous holiday destinations she's missing all too much during lockdown, plus a few words of wisdom to live by!
Here's what Tracey had to say when we pitched her our set of questions:   
Hi Tracey, thanks for taking some time out from your busy schedule to engage with our little character-themed interview! Since eclectic furniture is the main aim of the game at WSG, we'll start with an insight into your own individual style.
Q1: What's your favourite style of furniture, if you had to pick?
A1: I don't have one particular favourite style, so I really couldn't pick just one. I really love an eclectic mix of furniture and accessories.
I love a house full of character that reflects the personalities and history of the people living in it. I always find that so interesting and quite fascinating, but that's highly dependent upon the inhabitants of course!   
Q2: Similarly, what about interiors? Do you have a love for a certain period (Art Deco, mid-century, Seventies etc.?) 
A2: Again, this is a difficult one for me as I love some mid-century furniture, but I also adore the glamour of the seventies. It is a bit of a mix again all the way.
Photo by @wallpaperfromthe70s - Sinon Orange Wallpaper
Q3. Have any countries that you have visited heavily influenced your style or given you fresh ideas for WSGs product range?
A3. Well, my love of Ibiza is no secret here, so that is definitely top of the list! I am a bit of a frustrated hippie, so the laid-back vibe in Ibiza and the consequential bohemian style has greatly influenced my personal taste.
Mark and I's visits to India have also heavily influenced our style, WSG designs and product ranges.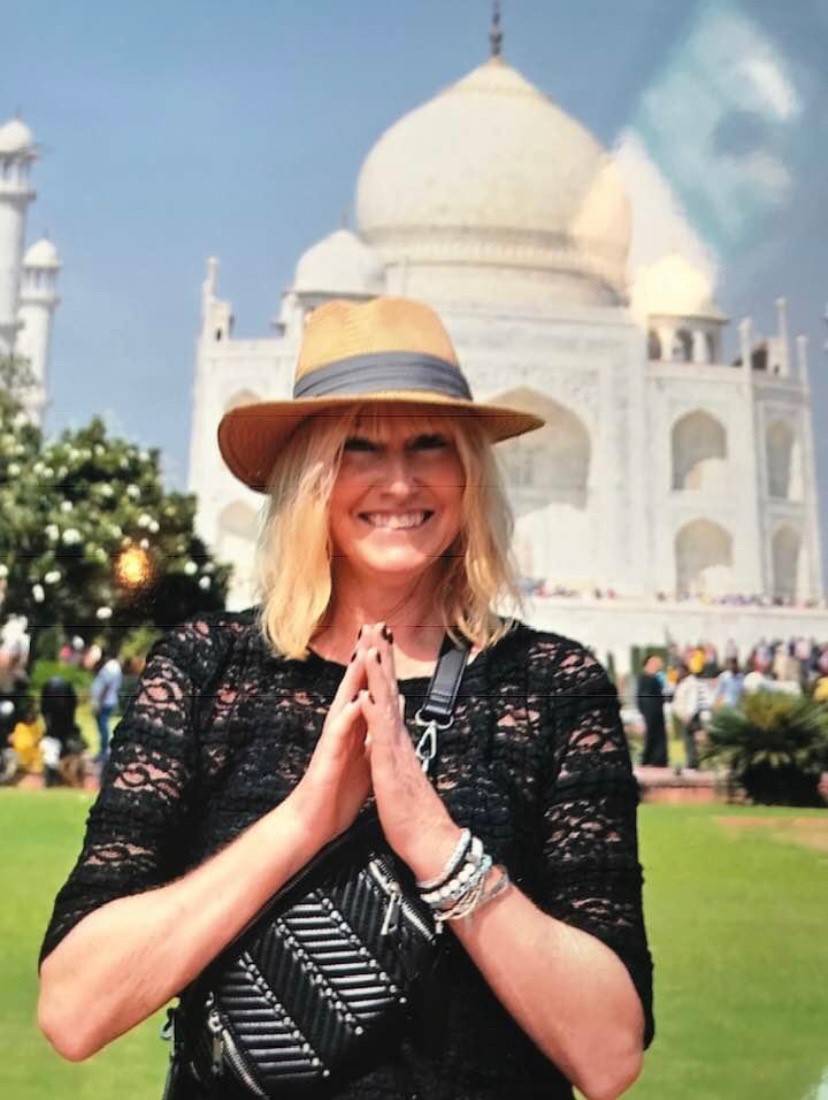 Q4. What are your hobbies/interests?
A4. I try my best to keep relatively fit which has of course been difficult over the last 12 months, so I am afraid that has been curtailed to a daily walk lately before Mark & I settle in at night.
I love nothing better than to head out into the country for a good long walk at the weekend. Mark & I have recently moved to Chester, so currently a lot of our spare time is being taken up with painting in our new house which has been keeping us busy the last few months.
Q5. Have you always had a love for funky furniture?
A5. Thinking back, yes, I have always had a love of anything connected to interiors and my taste has always been a little 'off the wall', or in the words of WSG - 'anything but ordinary!'
Many, many, years ago when I moved to Manchester as a student, the first thing I used to do when I moved into any accommodation was to try to trendy it up and add my own personal touches. I remember taking the hall carpet up in one flat and whitewashing the walls and floor (which from memory, the landlord was not too happy about!).
Q6. Any heroes/people that inspire you?
A6. I'm not much of a hero worshipper as such but I have been influenced a lot over the years by music, fashion and interior trends, art etc. 
Q7. Favourite joke?
A7. OMG! I can never remember the punchlines, so I usually leave the joke telling to Mark. I am 100% the world's worst joke teller. I can only remember one joke so here goes:
Two flies in an airing cupboard. Which one is in the army?
The one on the tank of course………………………….
Boom Boom!!
I can hear the groans already. Moving swiftly on…
Q8. Any words of wisdom that you live by?
A8. Numerous!! Here are just a few of my favourites:
If something seems too good to be true, it most probably is!
Try your best, and if that isn't good enough, try something else!
In the words of Rihanna – shine bright like a diamond.
And last but definitely not least… BE KIND!
Q9. Favourite holiday destination?
A9. Ibiza, Ibiza and Ibiza.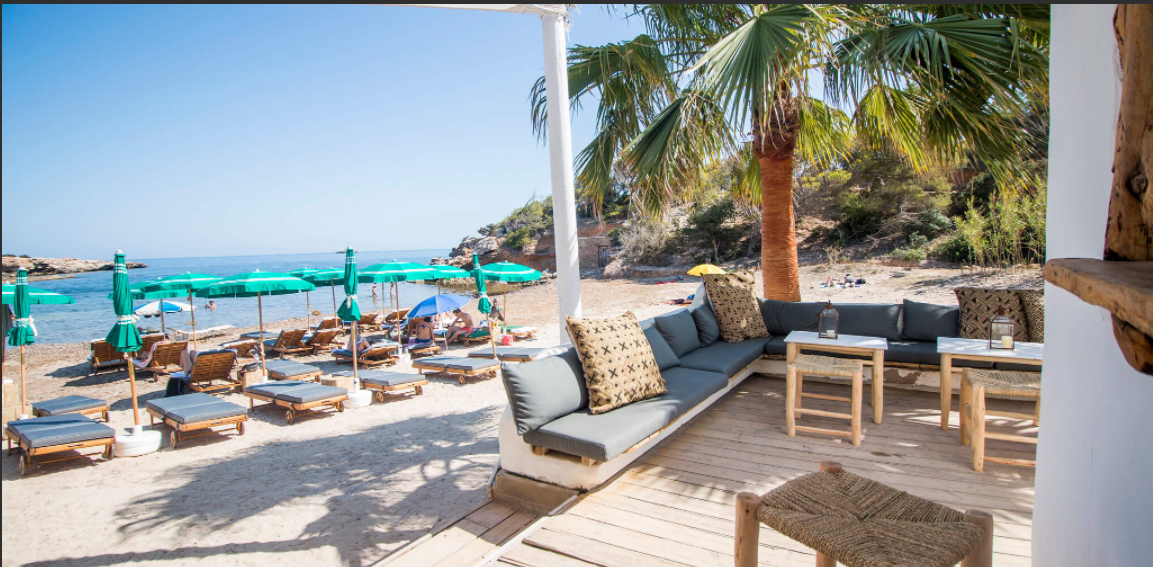 S'Estanyol - Image from White Ibiza - https://www.white-ibiza.com/
Q10. Finally, if you had 24 hours to do anything you wanted, with unlimited funds, what would you choose to do and why?
A10. Well, in normal circumstances outside of lockdown, it would be to spend the day and night with Mark and a crowd of our closest friends, a sunny location (probably Ibiza – I think you can see a pattern emerging), music festivals, cocktails and lots and lots of dancing. That's a perfect 24 hours for me.
Image from Pikes Ibiza website - https://pikesibiza.com/about/
Sounds like a dream! Thanks Tracey, for providing us all with a little snippet of what makes you tick. You've got us all yearning for a summer holiday abroad now! Roll on the continued lifting of lockdown so that we can all enjoy a summer to remember (fingers and toes crossed). 
We hope you've all enjoyed our fun little Q&A session this week. If you'd like to learn more about Mark and Tracey, our brand-new 'About Us' section is now live on the website, where you can discover the Where Saints Go story in full.
Plus, if you didn't already know, Tracey has her own Instagram account @wheresaintsgo where she regularly posts design inspiration and her own creative finds, so go and give her a cheeky follow if you're yet to do so.
Thanks for reading Saints, and we'll see you soon!
Feel the Love!