Swipe to the left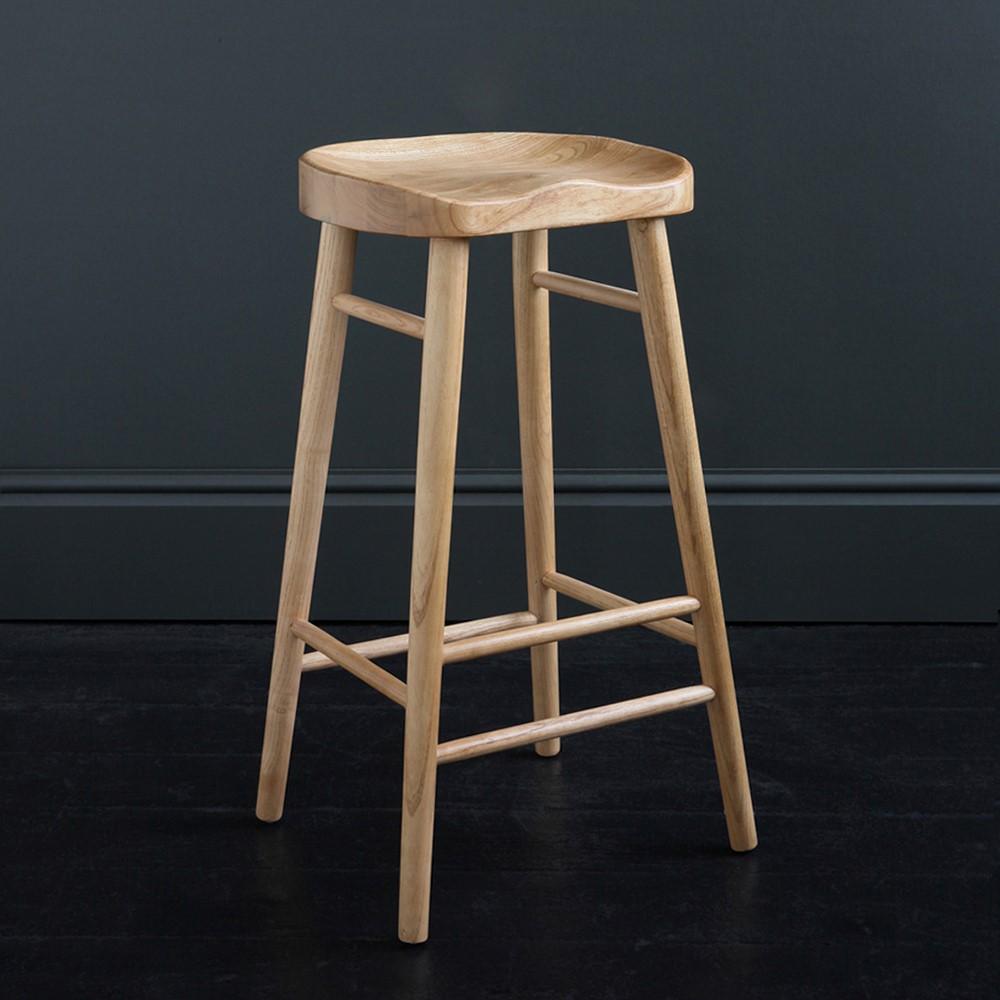 5 Reasons Why Shaker Bar Stools Transform Your Living Space
Where Saints Go's Shaker Stools are sure-fire way of helping you unlock your rustic décor potential. Allow us to explain
1.     They cater for all style tastes. No really, they do.
A super practical and dead-easy way of lifting the look and feel of a room, Shaker Bar stools are just as gorgeous to admire from a distance than they are to sit on.
Because we offer 3 different wood variants at Where Saints Go, there's no excuse for not finding your preferred style.
Feeling the farmhouse vibe? Go with our Weathered Elm model, which has a distinctive rustic, rugged quality to it. Like something you would find in a quaint, countryside B&B, converted barn or renovated manor, this is the vibe you want when looking to go down the rural styling path.
Or is Scandinavian more to your taste? Problem solved. Check out the Ash version, with its lighter wood colour and grain, bringing a more modern, versatile vibe to your kitchen setting.
Was that wood colour a little too plain for you? You've probably got the idea now, but if you like your timber a little redder and warmer looking, we reckon you'll be set with the Light Oak variety. More of a halfway house between the darker, grittier qualities of weathered elm and the bright neutral tones of ash, the light oak is a nice compromise if you're not entirely sure which way to go. Whatever your mood, we've got you covered.
 2.     They're Instagram Influencers.
We're not joking either. Rather than just taking our word for it, check out how our Shaker Bar stools have been doing the rounds on Instagram as of late.
For instance, @moysnaught_cottage showed off our Weathered Elm stools the way they were meant to be displayed in their lovely kitchen worktop snap last month, exemplifying how cute they look especially when lined up in a bar type setting.
Meanwhile, @barn.renovation have used our Light Oak stools in a jaw droppingly beautiful and cutting edge renovated kitchen. We love the way the natural light from the massive letterbox style window illuminates the room, combined with the glass hanging lamps and bold worktop colour scheme to accentuate the warmth of the wood finish.
Just like something out of Channel 4's Grand Designs, we couldn't envisage a better way of showcasing our Shaker Stools. barn.renovation have done a spectacular job here.
Just as creatively, @my_yorkshire_kitchenspiration recently highlighted our Hans Wegner Wishbone Natural Bar Stools in a stunning setting, meaning that Where Saints Go's products have been about quite a bit!
We do tend to trend on Instagram a lot, so if you'd like to receive all our most recent updates, give us a cheeky follow and we'll do our bit in keeping you all posted on our latest and greatest décor upgrades.
3.     Head for Heights.
As well as offering 3 different wood types, our Shaker Bar Stools also come in two heights just to suit you. Each variant has both a 66cm and 76cm version, so for those with low kitchen islands, shorter tables or just for a smaller room in general, the pint-sized 66cm variants offer you more flexibility in case you're pushed for space.
Alternatively, the 76cm is ideal for home bars with slightly taller tops, larger rooms or just for those of you with longer legs. Again, whatever your scenario, we're flexible in giving you a range of sizes and finishes in order for you to perfect your style zone.  
 4.     Low Maintenance.
One of the advantages of wooden bar stools is that they're generally low maintenance.
That includes not worrying about stains or spillages so much, certainly when compared to stools with leather or fabric cushions that soak up red wine or bolognese sauce like crazy.
With wood, including our elm, oak and ash varieties, often all it takes is a quick wipe down with a wet cloth or sponge and you're good to go. This makes the Shaker Bar Stools perfectly suited to the kitchen where there's a greater risk of food and drink stains going awry.
Their versatility and practicability makes them ideally suited to the family home, giving you less to worry about whilst at the same time, adding some serious Scandi, rustic and farmhouse vibes to your pad.
 5.     Sit and Chill.
Sitting comfortably? You will be with the Shaker.
Its softly moulded and carved seat makes it that much nicer to sit in, given the way it takes the curves of the body in its stride.
Compared to stools with a flat seat, this design negates the need for a cushion, helping the form factor to stay stylishly simple and elegant without the fuss of superfluous materials. That means less work for you, and just as much comfort all in one package.
It can seem difficult to know where to start sometimes when planning a décor overhaul, even when you have a specific style in mind.
Hopefully these Shaker Stools have given you some food for thought, and may even spark the inner rustic or Scandi range designer self you never knew you had.
We've got plenty more styles and ranges of bar stools, kitchen chairs and rattan stools all on our website, so check it out to see more of our eclectic range of anything but ordinary pieces.
So enjoy the summer sun while it's still around, and we'll see you next week for our latest post.
Feel the Love!