The WSG January Sale 2022
Happy New Year, Saints! We hope that you had a wonderful Christmas and managed to spend some quality time with loved ones.
Now that the turkey leftovers have been polished off (at last!), the decorations have been packed away and the festive feeling has subsided, the new year marks a fantastic opportunity to start afresh when it comes to furniture and general home décor.
As ever, WSG is on hand to help - we're kickstarting 2022 with a bang, thanks to our spectacular January sale. With up to 50% off selected items, now is the time to grab some saintly discounts and get a head start on revamping the home as we embrace our new horizons.
If neither Dry January nor Veganuary seem too appealing prospects as new year's resolutions, we reckon a declutter and upgrade to the home is just as much of an achievement – plus it'll last a lot longer!
If your old bar stools are looking tired, you're suffering from serious side table envy or you just fancy a change of scenery - we're got you covered.
Check out these selected discounted goodies, guaranteed to spruce up the home in a flash.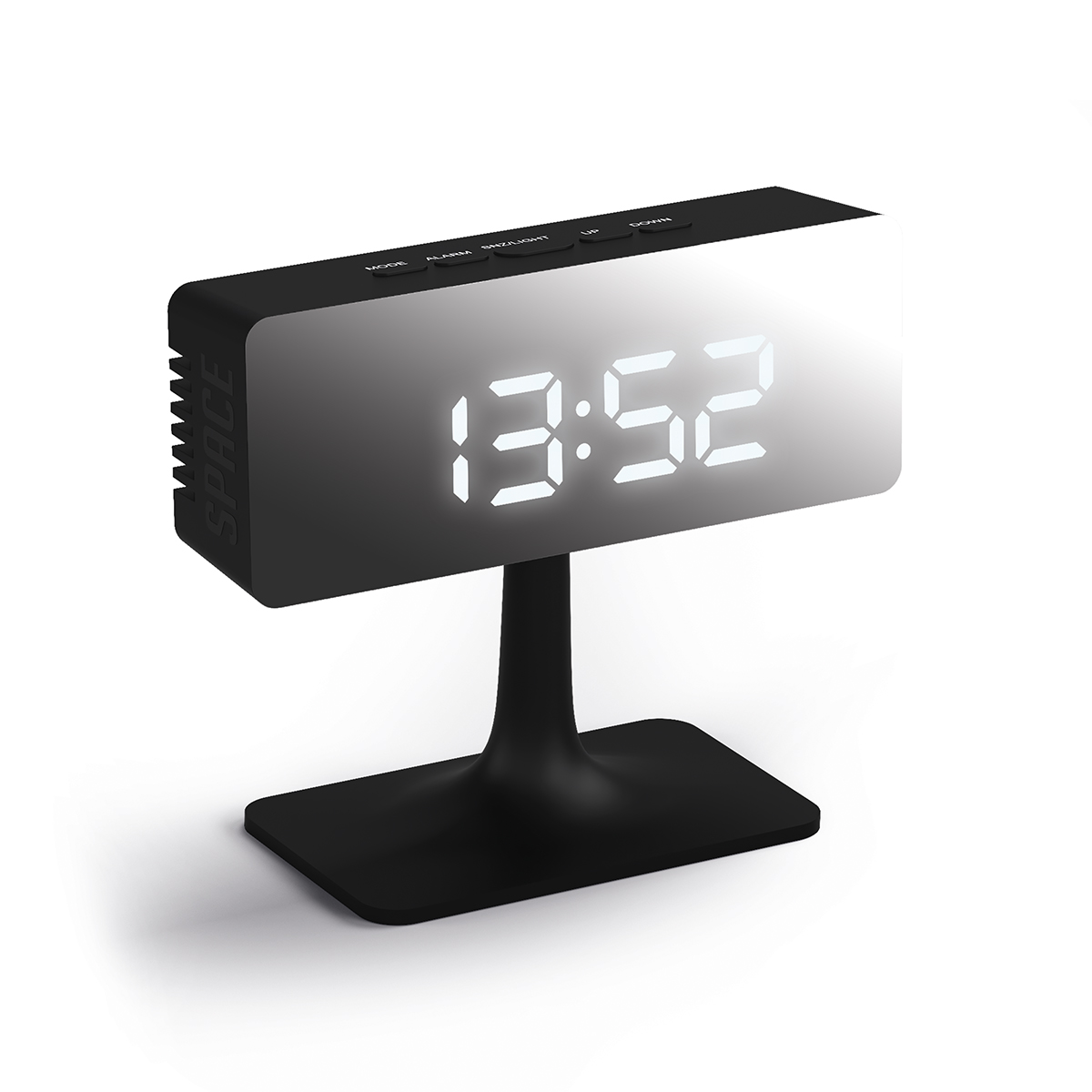 Storage Solutions – Belvedere Magazine Rack
Was £89
NOW £74 – Save £15
January is an excellent time of year to begin a deep clean, de-clutter and cleanse. As well as making the home look a lot better, it's also a mentally satisfying task as we turn over the calendar and look to start afresh.
Storage is a massive factor to consider in any home environment nowadays. The more we collect over the years, and the less we feel inclined to throw away, the more cluttered our rooms become. You don't even need to be classified as a hoarder – we're all a little guilty of allowing possessions to pile up without even realising it.
That's why any furniture that looks beautiful and doubles up as a nifty storage option is a win-win. Our Belvedere Magazine Rack fulfils both criteria and more.
Perfect for stashing away those new novels you received over Christmas and hiding away newspapers and magazines to clear the coffee table, this leather holder seamlessly sidles between chairs and sofas in a vintage, minimalist fashion.
The top section can even be used as a side table should you wish. Handcrafted from premium tan leather, this magazine rack makes a gorgeous focal point for an industrial style living room or conservatory.
Now with £15 off, this one is for both bookworms and leather lovers alike!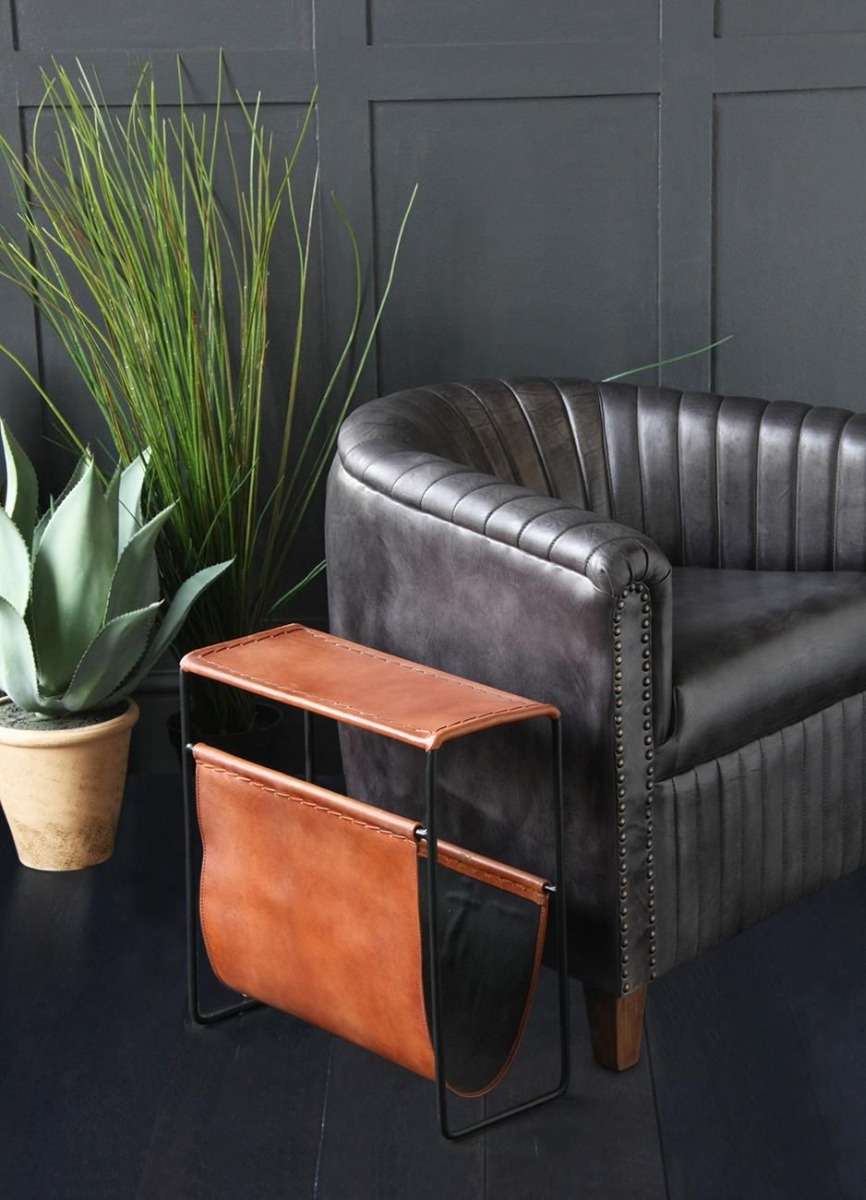 Houseplant Homes – Garda Ceramic Jug (Large)
Was £40
NOW £20 - Save 50%
Once the Christmas tree gets taken down, it can be hard to fill the empty void. Gone are the lights, baubles and pine needles in the living room, but houseplants can effectively fill that vacant space.
We have a superb range of faux and dried houseplants on our website, but sometimes it can be tricky to display them in a meaningful way.
Vases are often a go-to accessory that can be a wonderful expression of style, but glass isn't the only way to go. If ceramics, porcelain and unique craft pieces are more your bag, then our Garda Ceramic Jug should fit the bill.
Ideal for displaying in the centre of the dining table and adding bohemian creativity to side tables, this jug has a height of 48.5cm - a good size for medium to large plants with tall, thin stems. The addition of a wide handle makes this container a handsome prospect, as does the intricate lattice-style texture on the exterior.
Currently at 50% off the sticker price, this one's a steal (plus, we offer a smaller 16.5cm variety if you don't want your pint-sized plants missing out on all the fun!).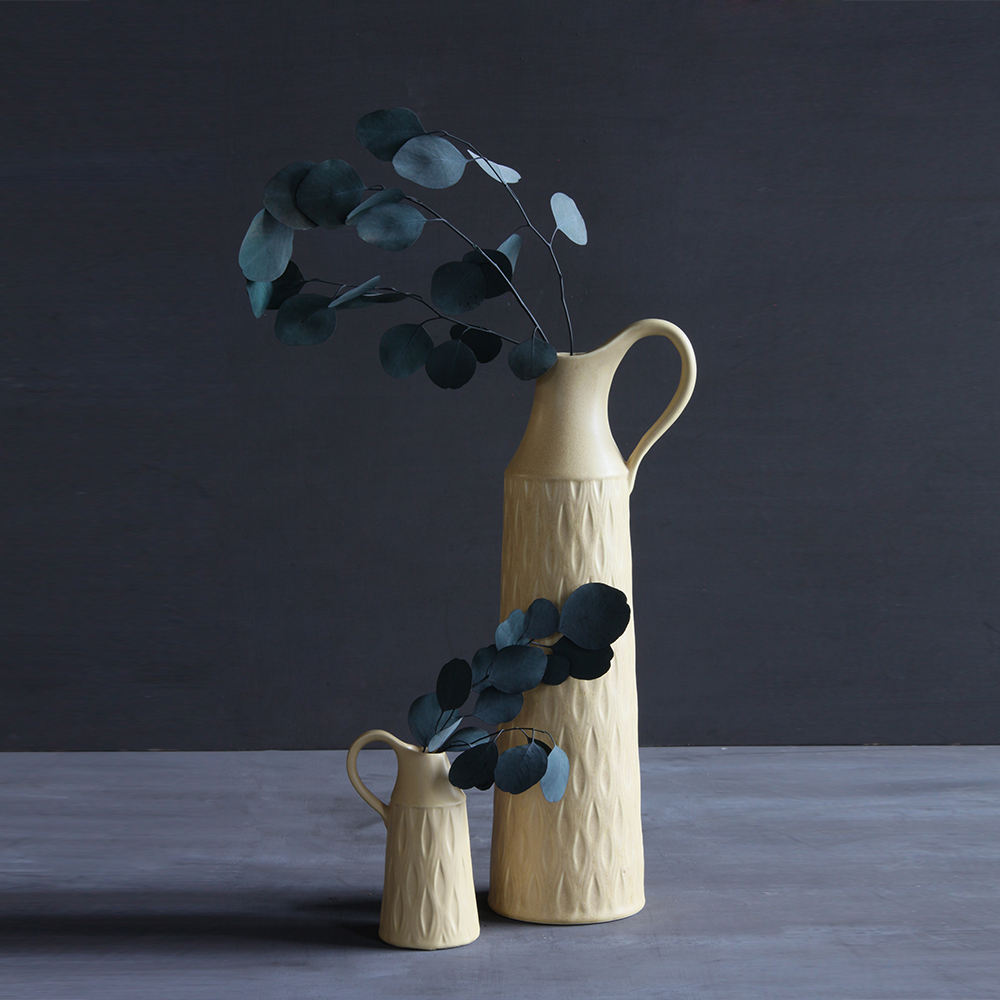 Designer Details – Adagio Dining Chair
Was £299
NOW £239 – Save over 20%
If you intend to start the new year with a little more in the way of designer furniture, look no further.
We can picture it now - your dining room, kitchen and conservatory area is crying out for some mid-century magic. You're not a fan of industrial materials, preferring the rustic approach of beech wood and rattan, but where to begin? Enter our Adagio Dining Chair.
Based on the original design by Pierre Jeanneret, Adagio is that harmonious blend of luxury, designer and bohemian elegance. Swiss architect turned furniture designer Jeanneret was a master of his craft during the mid-twentieth century, but Adagio was arguably his lasting legacy.
Designer furniture adds a timeless appeal to any room and can be cleverly interspersed with more generic items to deliver a balanced aesthetic. This approach allows designer goods to stand out as accent pieces in a well-considered interior.
First unveiled in 1955, the Adagio Chair combines sleek straight angles with traditional materials. Each featuring a beech wood finish, we offer the classic version of this chair in black, natural and walnut wood finishes.
What's more, we've slashed the price on all three editions, giving you a saintly saving of over 20% off each. How's that for a new year's deal?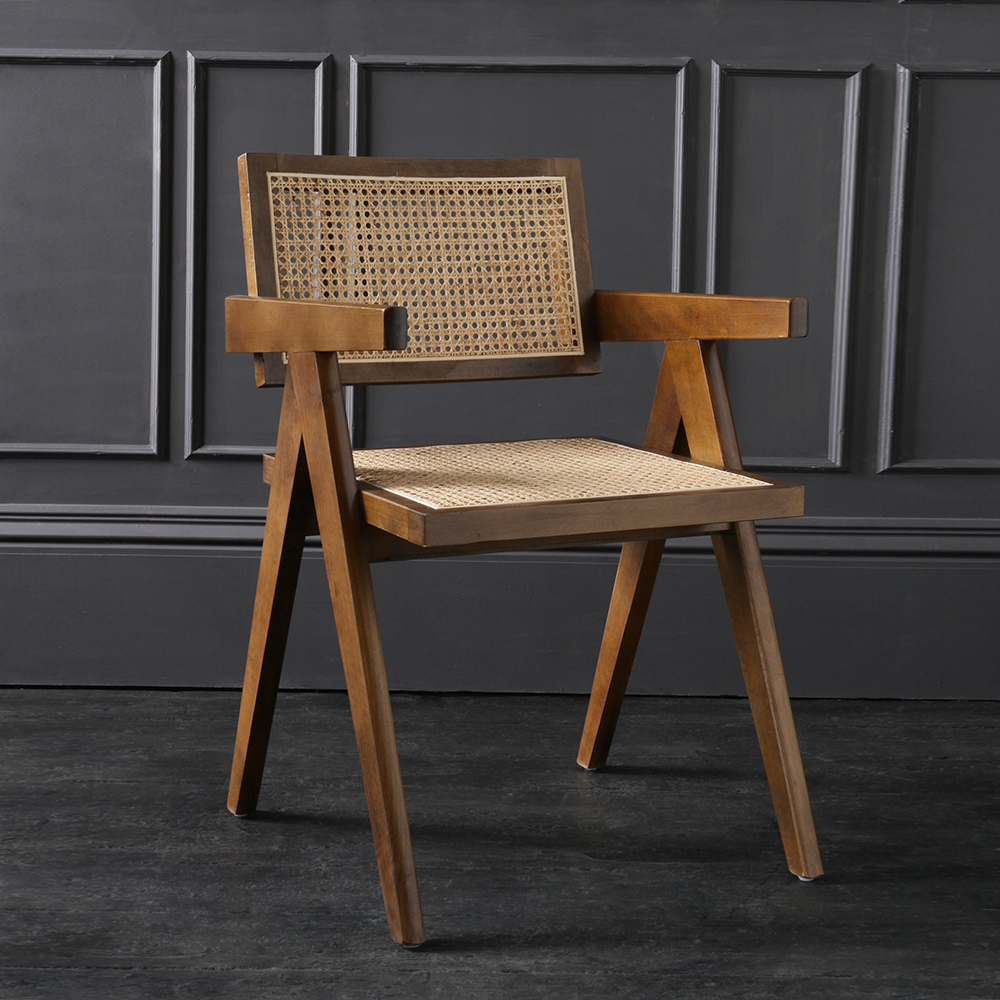 Technological Timepieces – Lunar LED Clock
Was £35
NOW £20 - Save over 40%
If the new year has got you dreaming of a modernist revamp, a few contemporary pieces interspersed with traditional décor can make for a superb interior. A small modern piece here and there can do wonders to break up the monotony of wall-to-wall vintage furniture.
A home is a collection of items you love, not a list of perfectly coordinated décor, so try mixing things up a little with our Lunar LED Clock. If you're looking to add a dash of current styling to an industrial, shaker-style or bohemian-inspired bedside table or nightstand, this timepiece is a terrific choice.
Featuring a mirrored display that can show either 24 or 12-hour time, this alarm clock also sports a snooze mode (a guilty pleasure during these dark winter mornings!), temperature display, night mode with automatic dimming and two brightness settings to suit.
A USB cable is included to display the time (but please note that 3 AAA batteries are needed for the alarm and time settings, not included). Whether you're using this timepiece to complete a contemporary theme or add a little contrast to a vintage scene, you can snap up this little beauty with £15 off while stocks last.
Now that's a saving we don't mind waking up to each morning!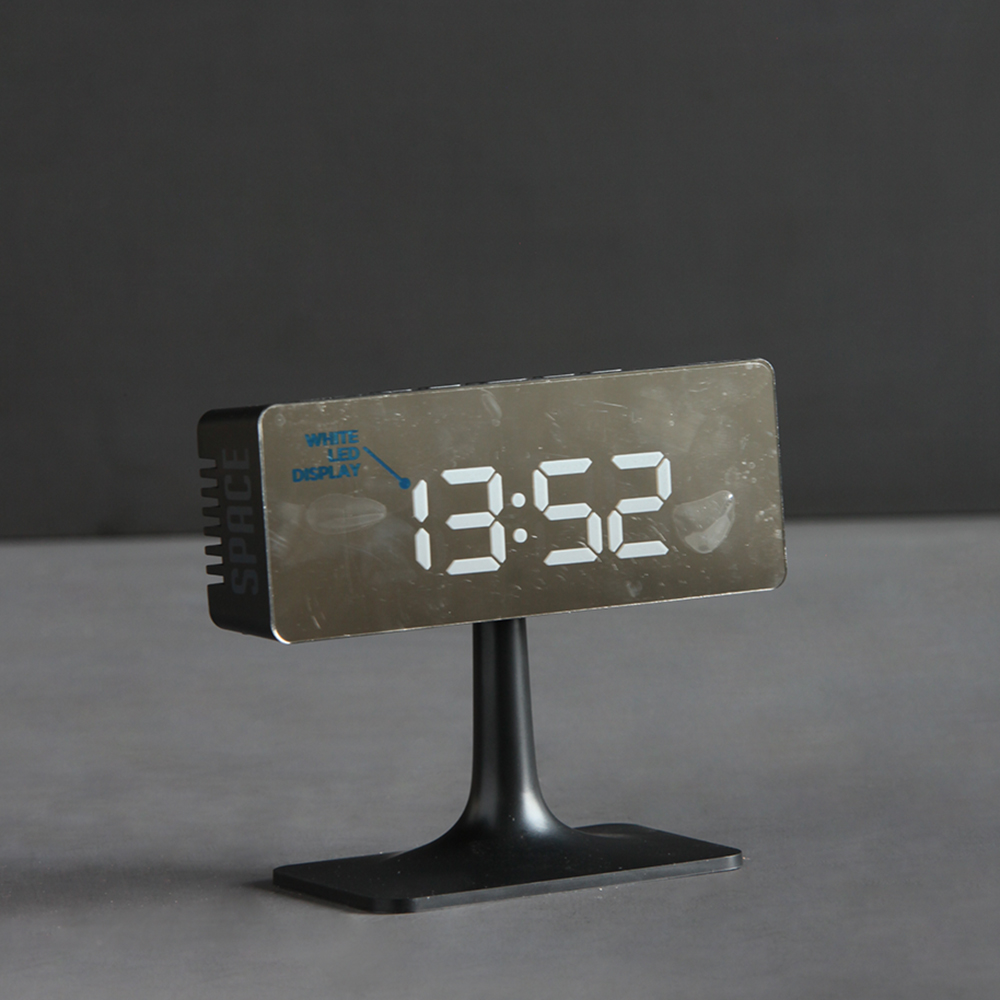 Hallway Hallmarks – Harper Console Table
Was £375
NOW £305 - Save £70
The first area of the home to greet you after a long day at work, as well as making first impressions with guests, is the hallway.
If you're looking to restructure your home this new year, having the hallway looking in tip-top shape is certainly a good place to start. A quality console table can transform a bare hallway into an inviting space and provide its fair share of practical uses.
Console tables are also extraordinarily versatile. Not feeling the hallway vibe? Don't panic – treat your lounge, kitchen or bedroom to an extra slice of WSG magic, and you'll marvel at the storage options you'll suddenly have access to.
Our Harper Console Table combines style and substance in equal measure. The gorgeously tight-knit mango wood top makes for a striking neutral tone that can blend in with several interior trends, whether you prefer a rustic farmhouse look or perhaps a dash of industrial thanks to the brushed iron base.
Two frontal storage drawers are handy for keeping car keys, phones and wallets safe and secure near the door for when you leave the house.
Topping off at 77cm, Harper is just the right height for a porch or entranceway or can just as easily sidle against a wall in the living room.
Now with £70 off, this is one piece of your revamp puzzle that's a no brainer.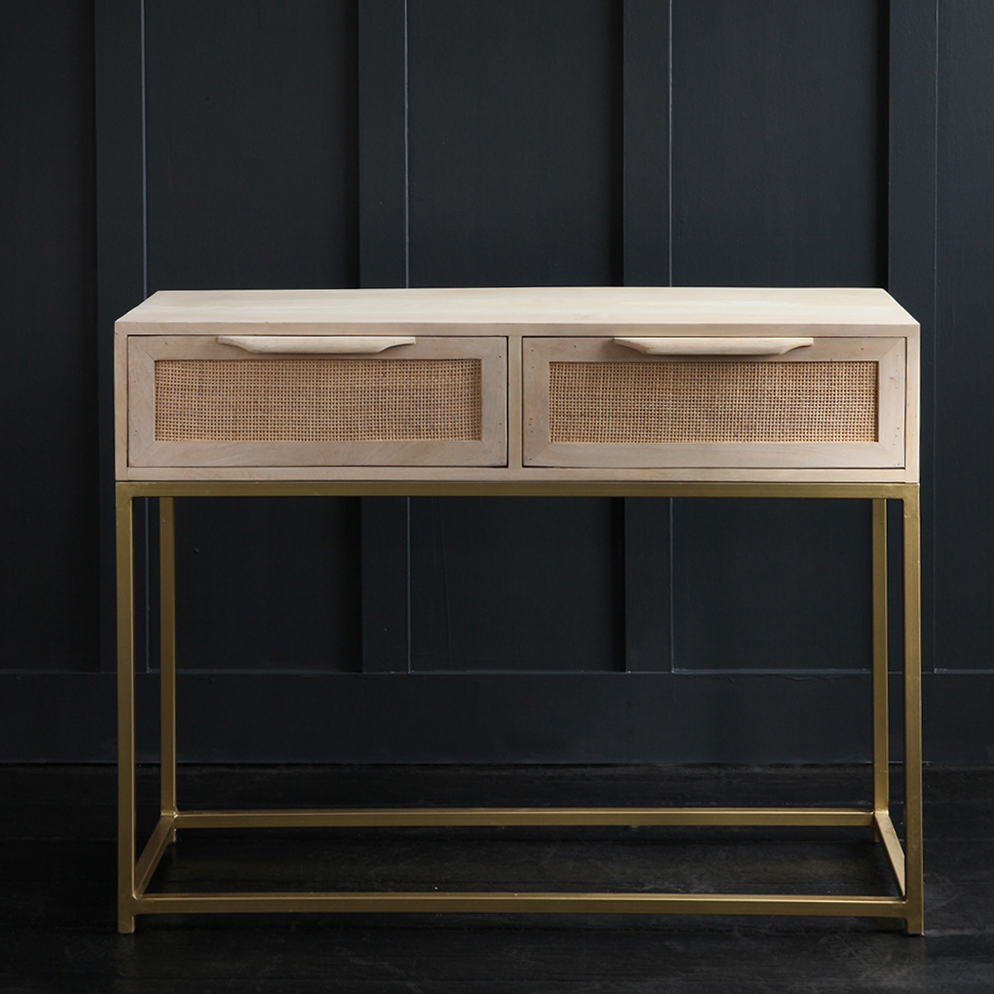 The new year marks a traditional time for change. When it comes to furniture, making a few modifications here and there with carefully selected items can transform the look of your home.
We hope you have fun choosing some 'anything but ordinary' discounted items to enjoy, whether in a domestic or perhaps commercial environment such as a bar or restaurant. We've also been slashing the prices on our popular bar chairs and kitchen island stools, including our Tapas, Casino and Albany ranges.
Browse the full sale range to discover more.
Feel the Love!