Swipe to the left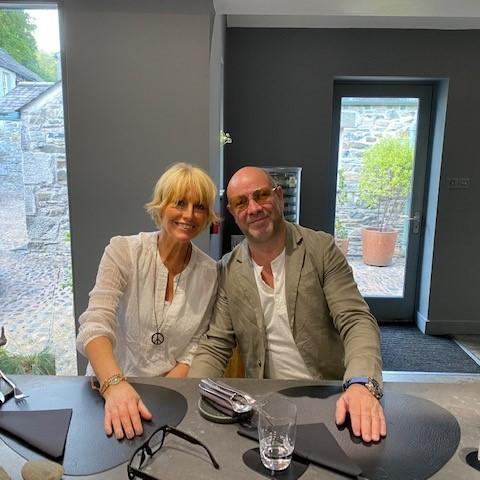 Where Saints Go for the Weekend – Cartmel, UK
We know that 2020 has been rough, for many reasons. And now that summer is upon us, it's that time of year where traditionally we're fulfilling our plans to relax and enjoy the warmer weather in style. With so many of us forced to ditch our preparations to jet-set off to more exotic climes, it got us thinking. This could be the best opportunity in years for us all to experience the best of what the UK has to offer, ideally a weekend break that's sure to wow us all. Our co-founders Mark and Tracey took that idea head on, and have scouted out an absolute gem of a village located in the stunningly beautiful Lake District (recently designated as a UNESCO World Heritage Site back in 2017). So allow us to share our secrets of this ancient wonder, before showcasing the best place to eat in the UK right now – that's right, Mark and Tracey decided to indulge and visited the much celebrated two-Michelin star rated restaurant, L'Enclume, which is owned by none other than world-renowned chef Simon Rogan (check out his website at https://www.simonrogan.co.uk/restaurants). L'Enclume has also been voted as the Good Food Guide's top restaurant in the UK for four consecutive years, as well as receiving a 10/10 rating on five separate occasions. And that's not all. Simon has not one, but two restaurants holding Michelin stars to their name just in Cartmel. Rogan and Co. also holds a star and offers equally exceptional food in a more casual environment. So, there's simply no excuse for not finding that ideal place to eat whilst you're here. The ideal weekend fine dining experience for our Where Saints Go readers? We reckon so. Read on to discover more. Cartmel – A Cumbrian Wonder When you think of the Lake District, several images spring to mind. Rolling hills, pearlescent lakes with their still waters, and famous towns and villages like Keswick, Windermere and Kendal (famous for their Mint Cake, no less).
Cartmel, however, may have escaped your attention, but we're here to put that right. It would be a crime to miss out on this beautiful ancient village located on the south westerly tip of Cumbria, and we can't think of a better place to spend a weekend during these staycation times we all find ourselves in.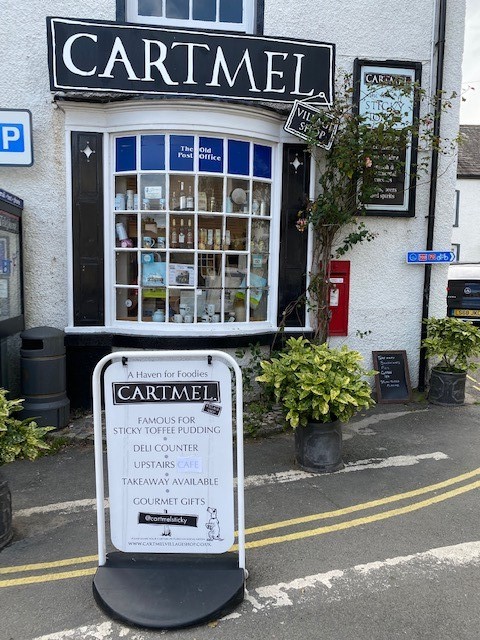 If you're all in favour of villages packed with history, world-famous food and a dessert that's become a fixture on most menus across the UK, Cartmel's your kind of place.
If you're into your historical sites of interest, then head straight for Cartmel Priory. Dating back to the 12th century (it was founded in 1190), this is a wonderful parish church that serves both Cartmel and the surrounding area.
It also harbours strong links to the Cavendish family, British nobles who go as far back as 1346, and eventually rose to the ranks of both the Duke of Devonshire and Duke of Newcastle.
Don't forget to check out the 830-year-old oak timbered roof, the stunning windows that date back to the 15th century and the opulent knave that you can't help but admire as soon as you step inside. History buffs will be in their element here, soaking up the character and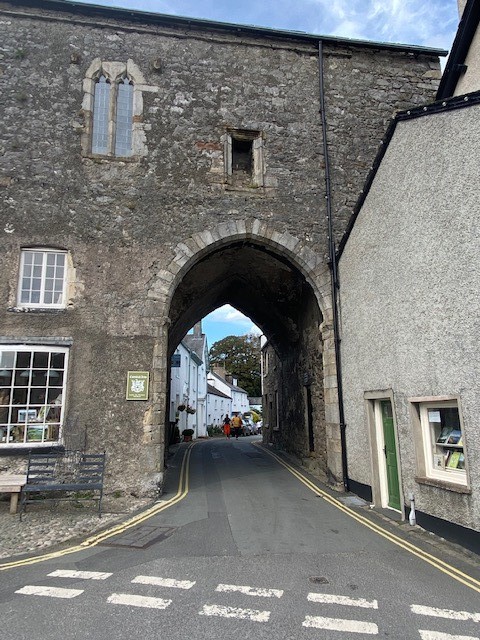 Festooned with history, there's character at every turn in Cartmel.
preserved elegance of such an ancient marvel. It's also a wonderful place of tranquility that you can go and explore if you want a bit of quiet time, or just somewhere to reflect and wonder in blissful serenity
If you're into your desserts, you're in luck. Cartmel is also home to the well-renowned sticky toffee pudding (one of the most scrumptious desserts ever!). One of the very best ways to finish off a meal, it's no wonder that this most English of sweet treats covered in either custard or vanilla ice-cream is an extravagant favourite. But since you're here on a weekend break, you can afford to indulge a little, can't you? Speaking of indulgence…
Michelin-Star Heaven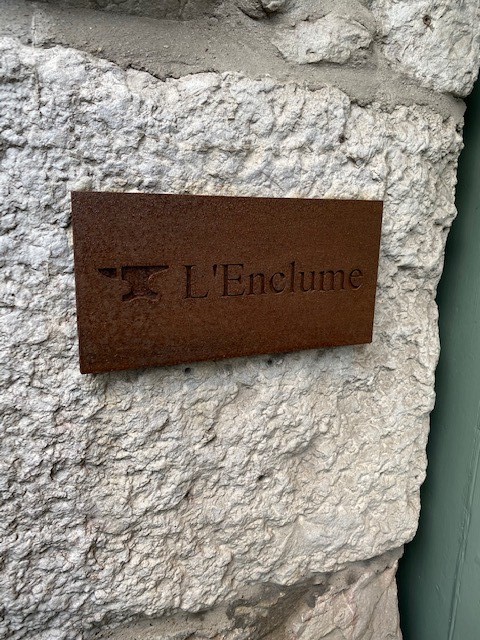 Tickle your taste buds at what has been voted the best restaurant in the UK by the Good Food Guide.
Simon Rogen is a world-renowned chef who has more than mastered his trade. But with no fewer than 8 top restaurants to his name (2 of which are in Hong Kong), Cartmel was where it all started for him.
L'Enclume was Simon's first restaurant which opened in 2002, and prides itself on using ingredients from Our Farm, set in the Cartmel valley and showcases the very best of Lake District's resources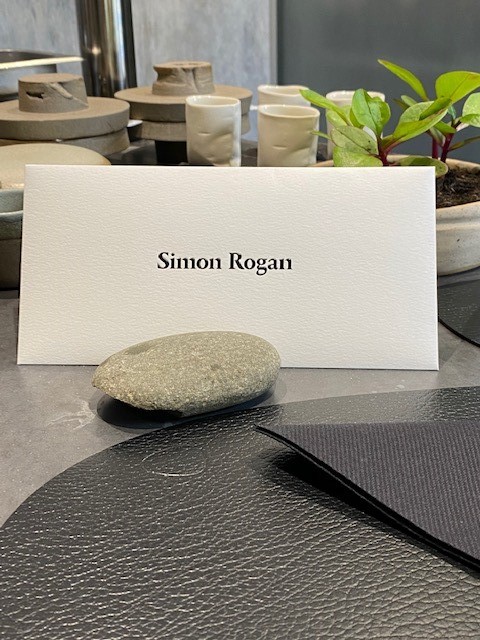 Mark and Tracey were always in for a treat when deciding to dine here; this is a riverside restaurant with a difference. Set facing the Cartmel river, it's here that you'll get to sample some of the finest cuisine in the country, all whilst surrounded by picturesque Cumbrian Lake District scenery.  
L'Enclume also has a newly refurbished section designed to give a unique behind-the-scenes experience that its guests will never forget. At the Aulis at L'Enclume six-seater chef's table, prepare to be dined and wowed in equal measure as you see your dishes come to life at the hands of a top chef. Check out how Mark and Tracey got on in this video here
You can also check out their own website here at https://www.lenclume.co.uk/aulis. This exclusive section of the restaurant also allows diners to have their first pick of brand-new dishes about to go on to the menu. Think of it as a sneak-peek for those of you who really want the best when it comes to dining in style
If you'd like to find out more about Simon Rogen and his culinary delights at L'Enclume, why not give them a follow-on Instagram? You can find them here at https://www.instagram.com/lenclume/. They have some fantastic images of home-grown ingredients, dishes that look as much like fine artwork than just food, and Simon and his team getting stuck into the premium service that they deliver.
Aulis at L'Enclume hold their very own lunch tasting menu, which consists of 8 show-stopping courses that takes each diner on a food journey to remember.
Or if you fancy stopping the night, check out the Cartmel Escape package (available every day except Mondays and Saturdays). This "includes a half bottle of Classic English sparkling wine from the Exton Park Vineyard, homemade nibbles in your room upon arrival, dinner for two from our full taster menu, and an overnight stay with breakfast the following morning at our sister restaurant Rogan & Co." If you're after the perfect weekend getaway experience that combines world-class food with a sumptuous stay in Cartmel, this is the way to go.
It's fair to say that Simon has quite a presence in Cartmel. Along with L'Enclume, Aulis at L'Enclume and Rogan & Co, there's also The Shop located right near the Cartmel Priory which offers plenty of local origin gifts and ingredients for you to take home and try your hand at crafting your very own haute-cuisine delights.
Final Thoughts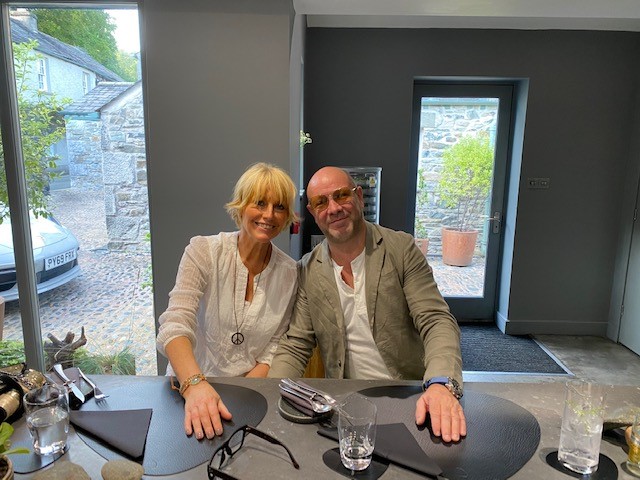 The Lake District has always been a place of stunning natural beauty and picturesque villages, towns and walking trails, but what Cartmel has to offer is unlike anywhere else in the UK. Mark and Tracey felt completely spoilt at having the best of the British countryside combined with award-winning food, but the truth is that these are places that are just waiting to be explored.
So if you're desperate for a short weekend getaway that packs a serious punch in all departments, or simply want a change of scenery from the lockdown environment we've all grown accustomed to over the past few months, get Cartmel and L'Enclume on your bucket list. It's high time to get exploring the very best of what the UK has to offer, and this year has given us the perfect excuse to do just that!
We hope this little travel style blog post has been both informative and enjoyable this week. We'll be offering more ideas on where saints go to stay, eat and drink over the months to come, so stay tuned for more suggestions on where our saints might like to live life to the full!
Feel the Love!