Swipe to the left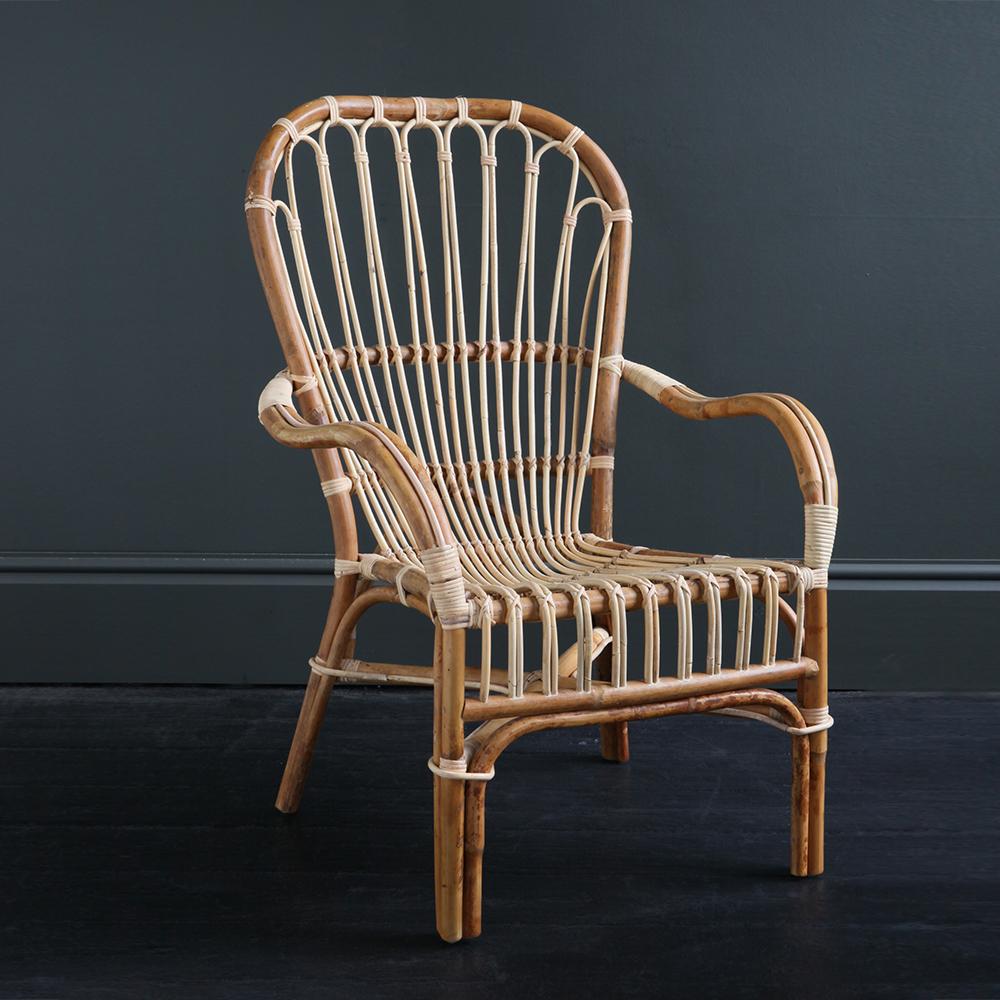 6 Reasons Why Rattan Furniture Has Come Indoors
RATTAN has become a popular material to use for contemporary indoor furniture.  From a city apartment to a suburban semi, there will be a stylish rattan design that will fit the interior scheme of your home. This naturally grown, vine-like plant fibre is lightweight, durable, flexible and attractive.  It is native to tropical regions of Asia, Australia, and Africa and can be bent into a variety of delicate shapes. 
However, before going any further we need to clear up some confusion between rattan and wicker. The two are often intertwined when describing indoor or outdoor furniture – but they are very different.
Rattan is a natural material used in the production of furniture. Wicker is a type or style of weave. Rattan will not stand up to the British weather if left outside for lengthy periods, therefore it is best suited for indoor items and temporary use outside.
However, synthetic wicker-style pieces made from either PVC or Polyethylene are ideal for long-term outdoor furniture, as they will not be worn down by the elements. This is where confusion can occur. Synthetic 'outdoor wicker furniture' – and natural rattan indoor furniture. Both use a wicker weave.
The history of wicker furniture
Craftsmen and women have been passing down the wicker technique for more than 5,000 years. Archaeological discoveries reveal wicker baskets, boxes, chairs and chests through the ages. They have even been found in the tombs of the pharaohs of Egypt, including the most famous of them all, Tutankhamun.
One of the best plants to use for the weaving is rattan, which is similar to many ways to bamboo. There are more than 600 different species of the plant. Its flexibility allows for many options in the design of chairs and tables – from round, cubed, square or curved.
Now, let's move on to modern furniture, and why rattan has become so popular in our homes.
1. The Look Is Timeless
Staying 'on trend' with your interior scheme is all very well – but do you really want to be changing 'the look' every few years? Surely it's better to invest in furniture that will not date, even if you change the colour scheme or flooring in your home. Rattan is both stylish, cool and has a timeless, bohemian look.
Where Saints Go's Rattan Round Coffee Table With Storage is a great addition to any home and costs just £199. With its removable solid teak wood top and grey finish to the rattan, its simple design comes from the hills of Indonesia.
2.  Spend hundreds of pounds rather than thousands.
We've all seen the sofa adverts promising great payments terms, but you are still forking out in excess of £1,000 for a sofa – plus £250-£350 for each armchair. Rattan furniture costs as little as £119 per chair. I know which price point I'd rather go for.
Where Saint's Go's range of dining chairs includes the Scandi-inspired Rattan Dining Chair With Arms. It is crafted by hand using re-afforested materials. Although a very sturdy chair, it retains the elegance of the classic Scandi armchair with its curved back. The contrast between the lightly coloured timber legs and rattan giver a very earthy, natural feel to the chair.
3.  Rattan furniture is lightweight.
Moving rattan furniture around your home is easy when compared to heavy wooden or metal furniture. Maybe not a problem for younger homeowners or tenants, but if you are a little older – and possibly living on your own – being able to move furniture around when needed is definitely something to consider. Even being able to move a chair a little nearer to the TV can be important.
Sit back and relax in Where Saints Go's Rattan Colonial Armchair. Costing just £250, the artisan-inspired wickerwork basket weave and twisted rattan edging provides beautifully detailed edging and brings back a bygone era of genteel elegance in exotic locations.
4.  Great natural colours.
Because rattan is a natural material the colours tend to be black, grey, white and brown. These neutral colours fit in with any colour scheme. And that means you can change your mind on the mood of your home – without having to change all the furniture. Neutral colours are elegant, classic and they never go out of style. They are calming and easy to decorate with, which is why they are so popular. Stronger colours can be difficult to match, but if you go neutral you can be sure to find a scheme that works for you.
As well as being easy to match to an interior, rattan has a great texture which will create great interest to a room. And an easy way to add the 'rattan look' is with planters. Where Saints Go's Rattan Large Planter With Liner costs just £39. Made from natural rattan with a discreet waterproof liner, the pot is perfect for larger sized plants.
5. No plastic.
Reducing our use of plastic products is essential for the planet's future, and that goes for chairs and tables as much as it does for shopping bags. New ranges of rattan furniture can be eco-friendly, and old rattan pieces can be easily recycled. Maybe that's why millennials, or Generation Y, are embracing the rattan look. An older piece of rattan furniture can easily be refreshed too.
A simple solution is to mix water with a mild detergent and wipe down the rattan. Use a soft bristle brush to remove tough stains or dirt from tight spaces. And a new piece of glass can transform a tired rattan table. Where Saint's Go's Bali Rattan Round Coffee Table With Glass is a natural rattan with a grey finish. Costing just £250, it has a retro twist and makes a great living room centrepiece.
6. You can use it outside.
Despite the trend of having rattan furniture inside your home, you can always take it outside. Perfect for sunny days when you want to relax in your outside space, or plan to invite friends round for a barbeque. Chairs, tables and even drinks trolleys like Where Saints Go's Rattan Tiki Bar Bar Cart/Drinks Trolley can easily be carried outside and set up to use for a gathering.
A light rain shower will not harm the rattan but fabric cushions should be taken inside again after use. Remember that because rattan is a natural plant fibre it should not be left outside from season to season, as it will eventually wear out and break apart.
We hope this blog has given you some useful insights and inspiration for your home.