Swipe to the left
How do I decorate a bedroom with industrial furniture?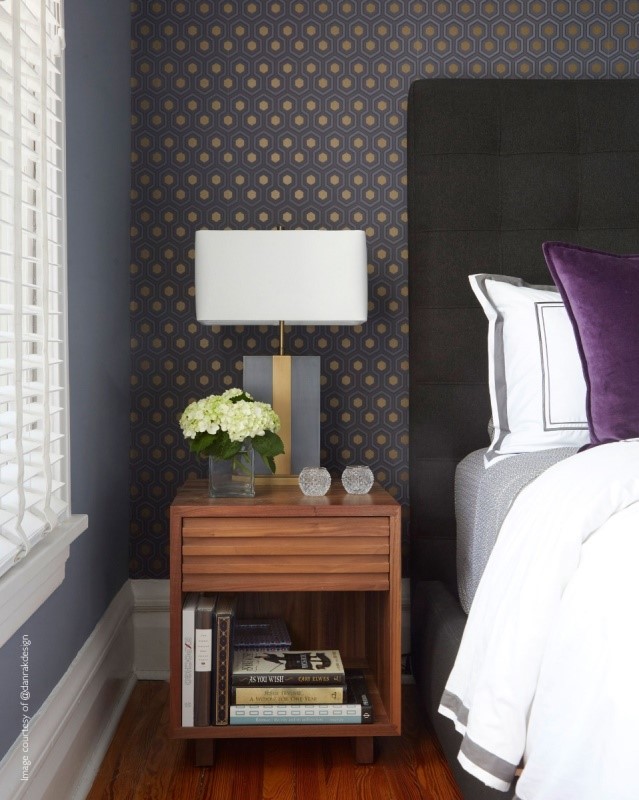 Wall to Wall Geometrics
It's amazing what re-wallpapering can do to the ambiance of a room. Peel away tired old layers and re-invigorate your bedroom's walls with Cole & Son's Contemporary Re-styled Wallpaper.
The unique hexagon, honeycomb-like print makes for a striking pattern, coming in a colour palette of soot and bronze on a slate grey background.
The bronze hexagons shine brightly, and would look fantastic when blended with some metal industrial furniture placed around the same space.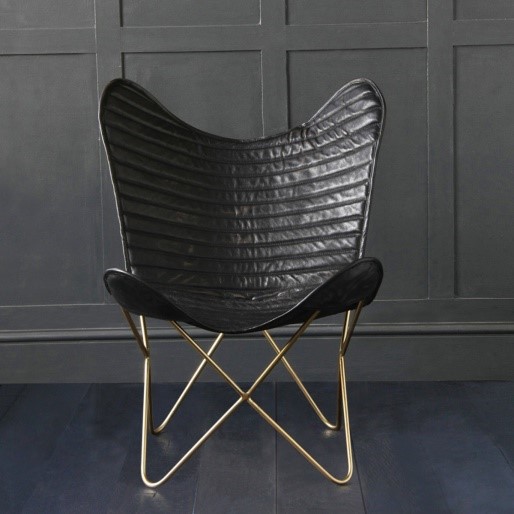 Butterfly Chair Effect
Metal industrial furniture such as our beautiful leather butterfly chair. The perfect statement piece to decorate a corner with, this mid-century classic design is both a joy to sit in, as well as some genuine eye candy when not in use.
The butterfly chair comes in several colour options, namely; black ribbed, tan, black, green, black and white cow hide and black and brown cow hide. The plain black ribbed version we've chosen to show off here contrasts superbly with the gold frame legs, giving off some real 1950s Hollywood movie set vibes.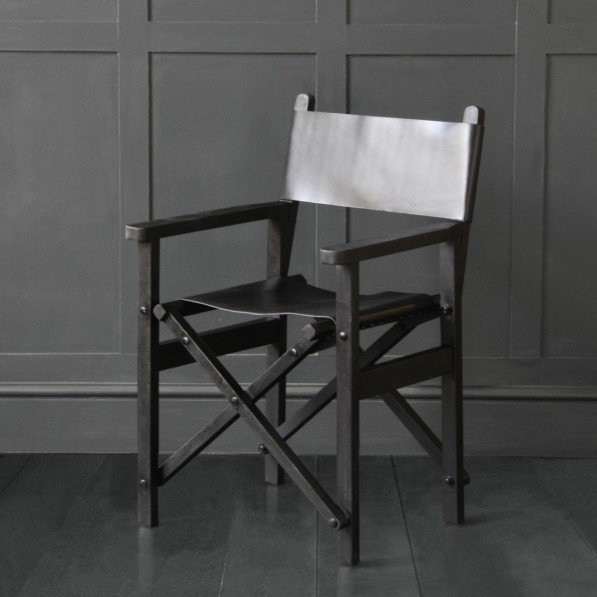 Lights, Camera, Action!
Speaking of Hollywood, if you really want to go the whole hog with the 1950s LA vibe, then the director's chair with black solid wood folding frame is a sure-fire winner.
The ideal way to complement a dresser table or even double-up as a bedroom office chair, this is how you inject some glamour into what's traditionally one of the quietest rooms of the house.
Crafted with genuine buffalo hide leather and a folding solid wood frame, you'll be rocking your inner Steven Spielberg in no time at all.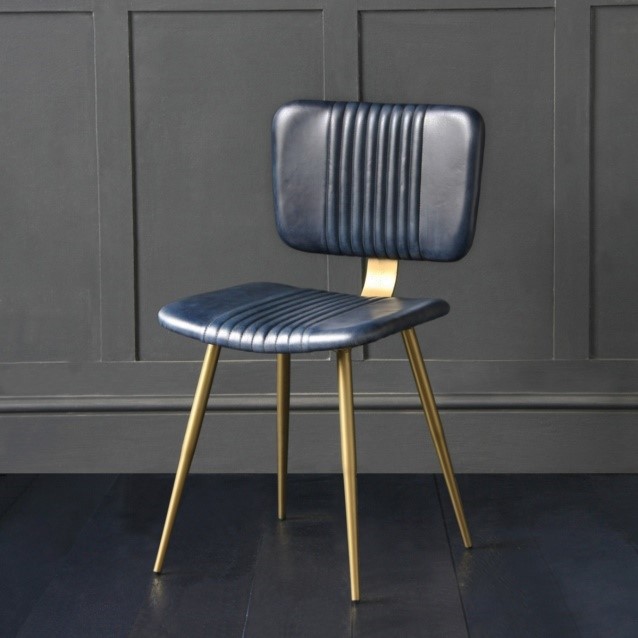 Bold as Brass
Equally stylish, the Enfield dining chair in buffalo leather with brass legs certainly is retro and then some.
Coming in a cool quilted blue with brass coloured pencil legs, this chair is a head-turner no matter where you look. Whilst definitely a way of upgrading your bedroom, this could also complement any living room or dining room with the right colour palette.
Looking like being lifted straight out of an all-American diner, the Enfield is as bold as it is beautiful, and a dead simple way of lifting the mood of any room or living space.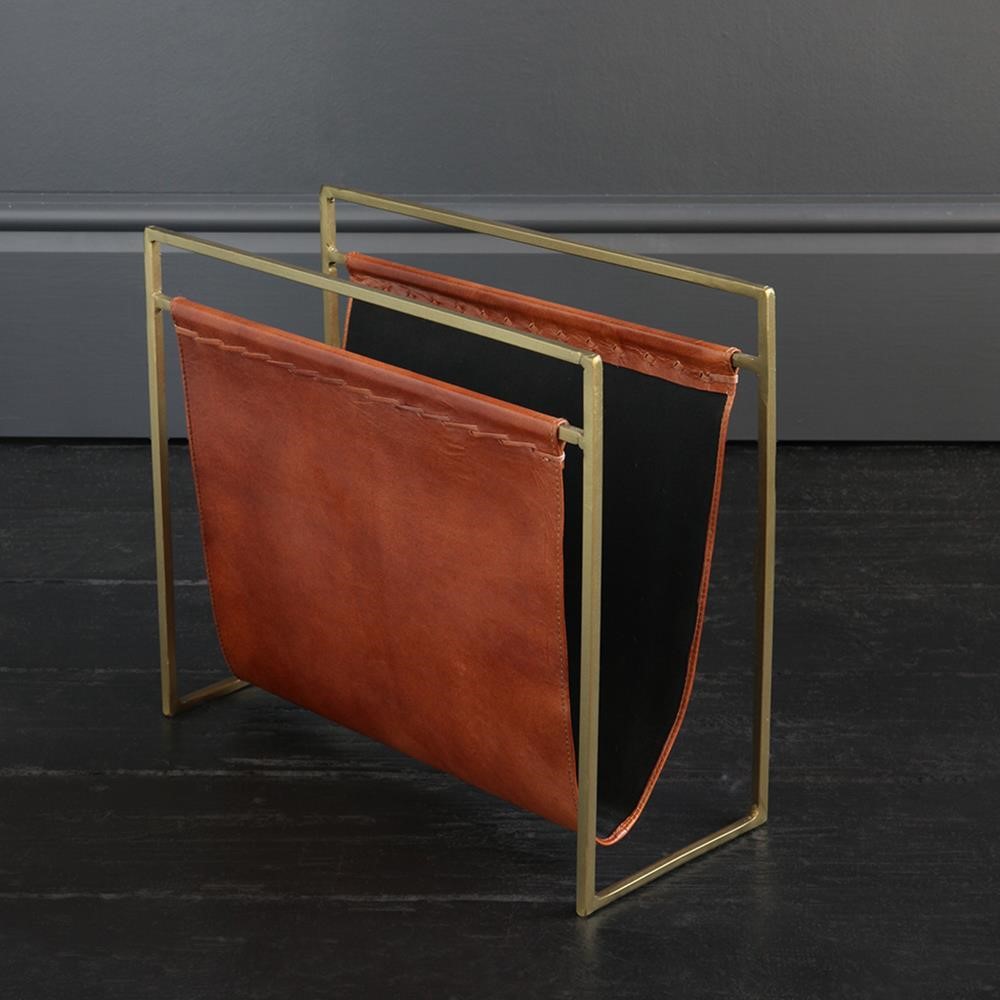 One for the Bookworms…
Continuing with the metal and leather industrial theme, whilst the bedroom is the ideal setting for a good read, who wouldn't rather do so in style?
The soho tan leather magazine rack with brass frame is the luxury home your reading material deserves.
Ideally placed beside the bed, this is perfect for storing all your magazines, books and various other reading materials elegantly. Again, the tan leather contrasts superbly with the brass frame, completing your industrial bedroom look with bags of taste and on-point sophistication.
5 more top tips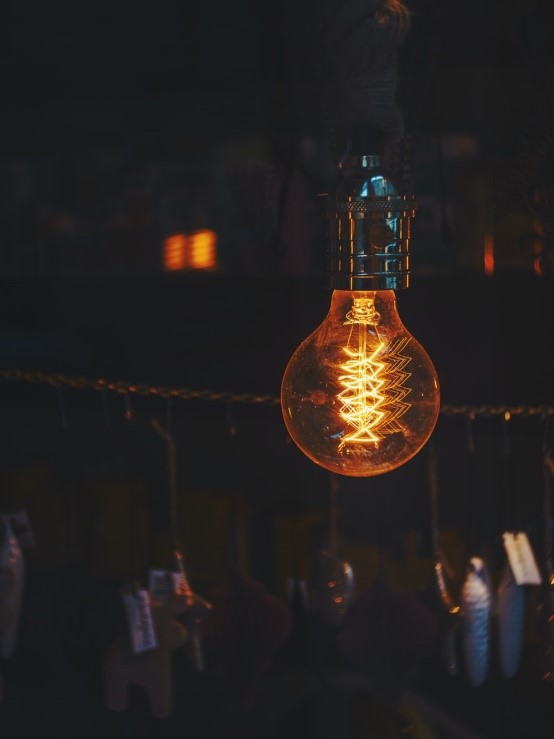 Aside from the furniture, there are a few more nifty tips and tricks you can employ to achieve that authentic industrial look you desire:
Exposed brick walls. These are a sure fire way to give that real urban edge to your living space. Or if actual brick is too extreme, at least applying some faux-brick wallpaper really makes a difference.
Bare lightbulbs. Ditch the shade. It's amazing how something as simple as a bare lightbulb can change the mood of a room so sharply. You may want to opt for a less bright bulb if you're going down this route. Warmer colours also make a room much more inviting and sensual.
Mix in some art-deco. Art-deco and industrial styles go really well together, especially metals. Be bold and brave with your colours – don't be afraid to mix them with the greys, browns and blacks of the industrial genre.
Come into the light. Don't be afraid of letting in plenty of daylight either. Big windows are great, as they help to open up the room space. Windows in traditional industrial settings such as factories were often large anyway, so it's an authentic approach.
Wood and metal go hand-in-hand. It's true. For a top-notch industrial look, mixing wooden beams and wardrobes with metal pipes and steel rafters, for example, evoke a strong, bold sense of style. Don't be afraid of trying out new ideas.
The important thing to remember with industrial is that there are no real hard or fast rules. There are plenty of ideas out there to keep you inspired, along with the Where Saints Go website, so test the waters and see what works for you.
When done right, the industrial look can make for a breath-taking expression of style and urban chic, so enjoy playing around with lots of different ideas.