Swipe to the left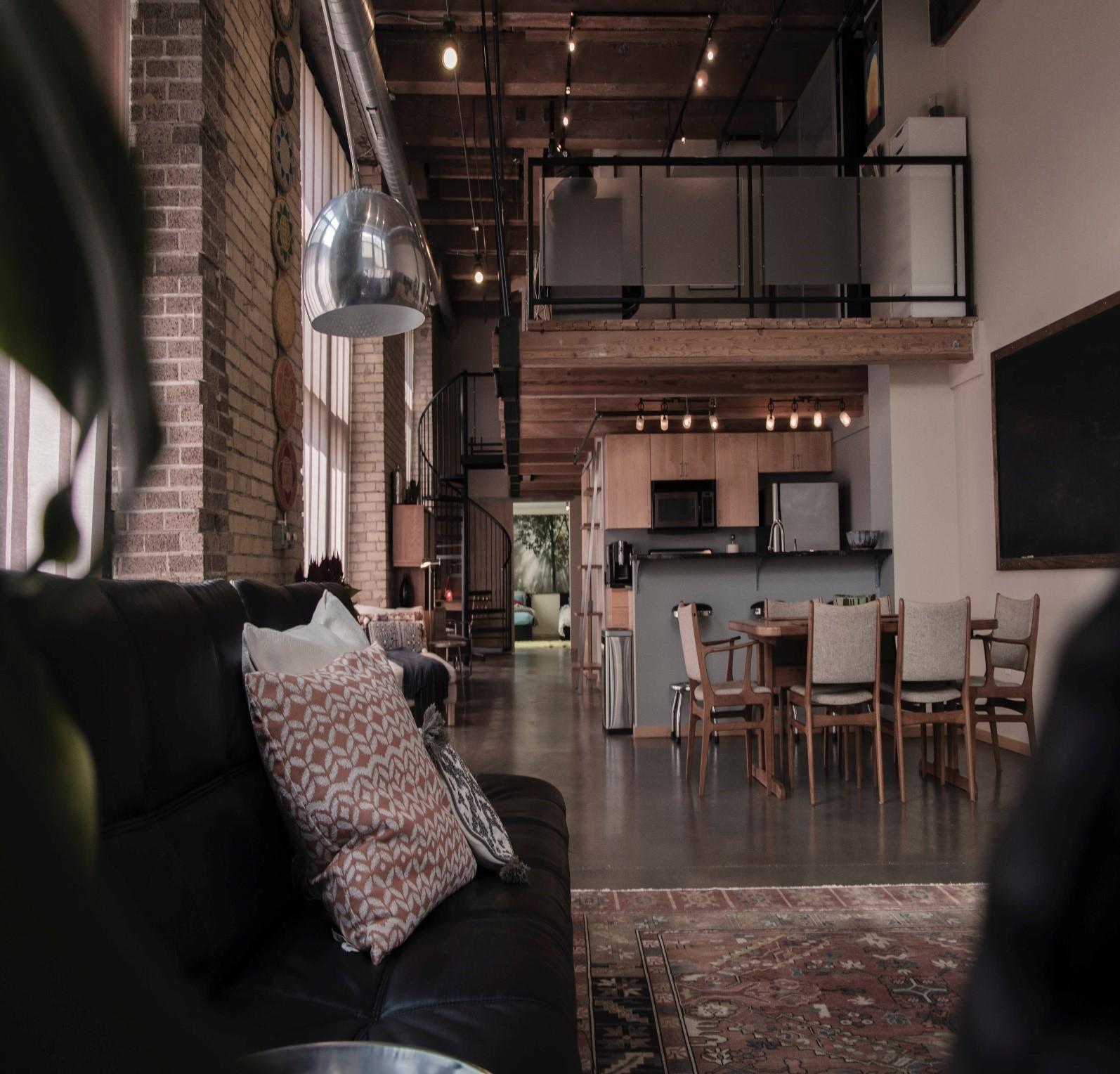 Step-by-Step Guide to Creating a Conversation Starter Mezzanine Area
Mezzanine – A Quick Definition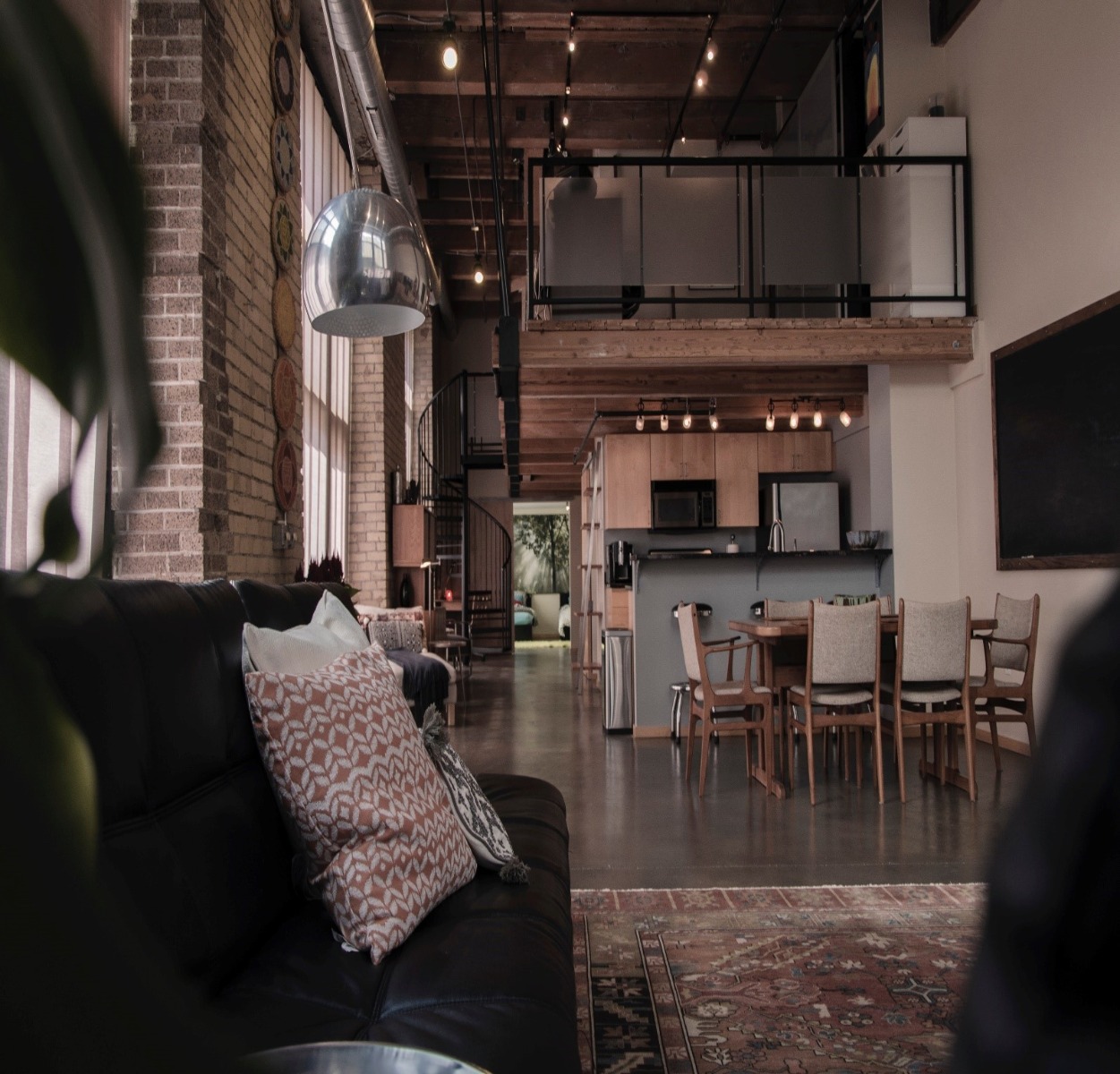 Before we start with our guide to creating the perfect mezzanine area in your home, let's get a little history under our belts.
Originally, the word mezzanine comes from the Italian word mezzanino, which in its simplest form translates as an intermediate or transitional floor in a room/building which does not completely extend across the whole floor area. It can also be described as a floor above the ground floor but is not generally considered to be a first floor per se given its smaller area.
According to the International Building Code, a mezzanine can have a maximum of one-third of the floor space of that below it in order to retain its official classification. So, think of it as a more of an extension to your home or workspace, as opposed to a new area entirely.
Regardless of its official definition, a mezzanine is a fantastic way of adding an extra section to your home that both looks great and can also be used as storage or even a spare bedroom. It's a superbly versatile solution for when you need that little bit of extra space but adding in a whole new floor isn't possible.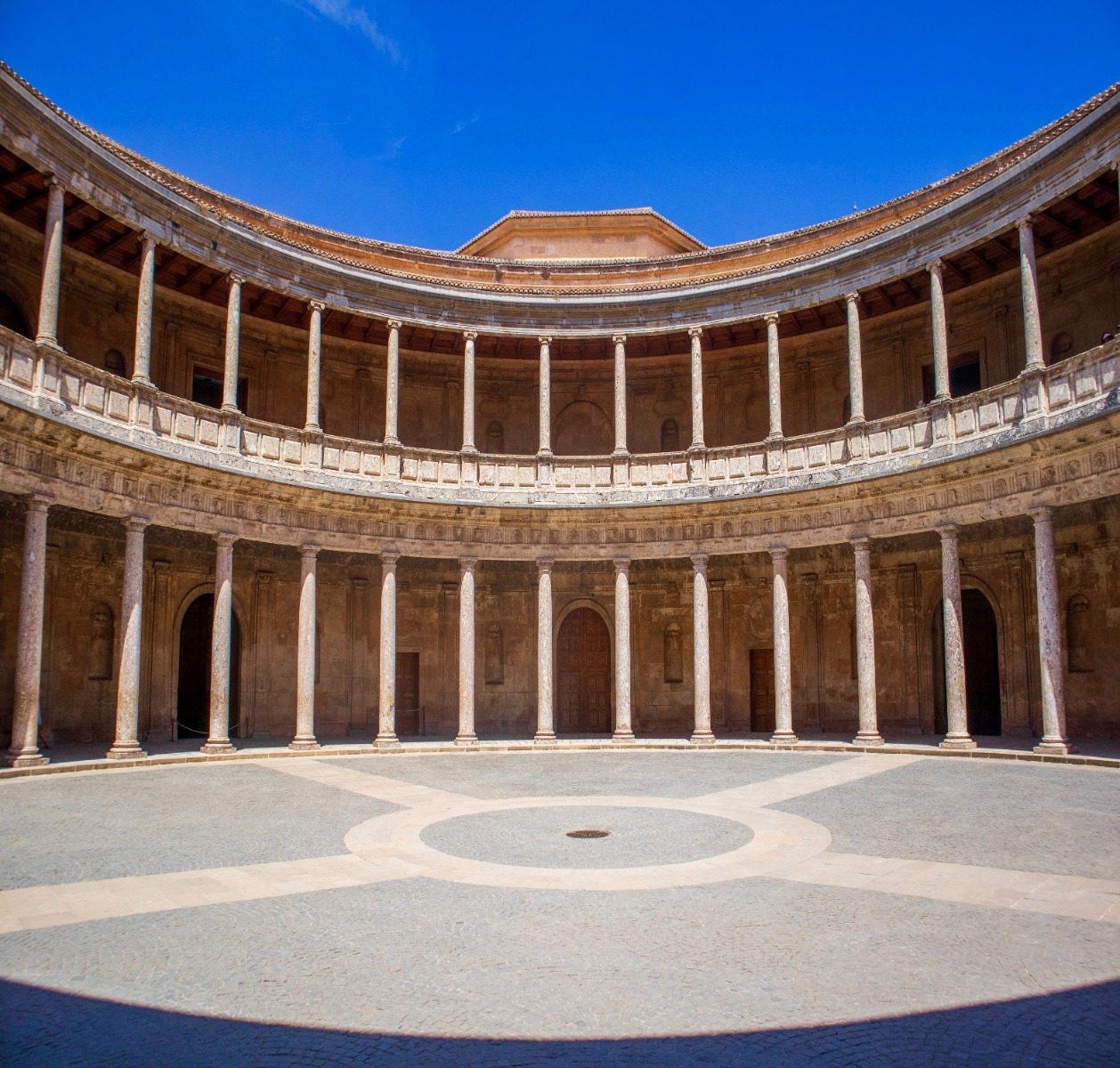 The word 'mezzanine' comes from the Italian word 'mezzanino'
So, where do I start?
In order to create your very own mezzanine, you need to have either a double-height extension or a room with enough roof space above it that isn't currently in use. Ideally, homes with oversized high ceilings or unused roof space are most suitable to begin your dream mezzanine creation.
If you're unsure whether your home would be well-suited for a mezzanine, consult an architect to get a proper evaluation of the space and determine whether it's a feasible option. This is really important as your plan needs to comply with building regulations – so make sure you carry out all the necessary checks first before you start getting the builders in! 
Converted barns are perfect for mezzanines – high ceilings and wooden beams can help to create a gorgeously rustic farmhouse look that's befitting of the property. Similarly, ultra-modern new builds with lots of glass that let in plenty of light can look amazing with a mezzanine built in. It all depends on the space you have available.
Mezzanines aren't an option for everyone unfortunately, so doing the groundwork beforehand is so important – you don't want to be halfway through your dream plans before you discover that it's not going to be a possibility, so always do your homework.
Space, space, space
An incredibly important consideration. Once you think you've got the ideal location for your potential mezzanine, you must consider the space both above and below before you get building. Regardless of what you're planning to use your mezzanine for, you need to ensure that you're going to have enough headroom in there once it's been built. The last thing you want is to be crouching down every time you enter your new dream space because someone got the measurements wrong.
Similarly, you also need to make sure you've got enough space down below. Remember, you're essentially adding an additional room to a space that was originally built to hold one. You don't want to be crouching down in the room below either – ceiling space is a really important consideration, so again, ensure that all your plans are perfect before embarking on such a task.
 See the Light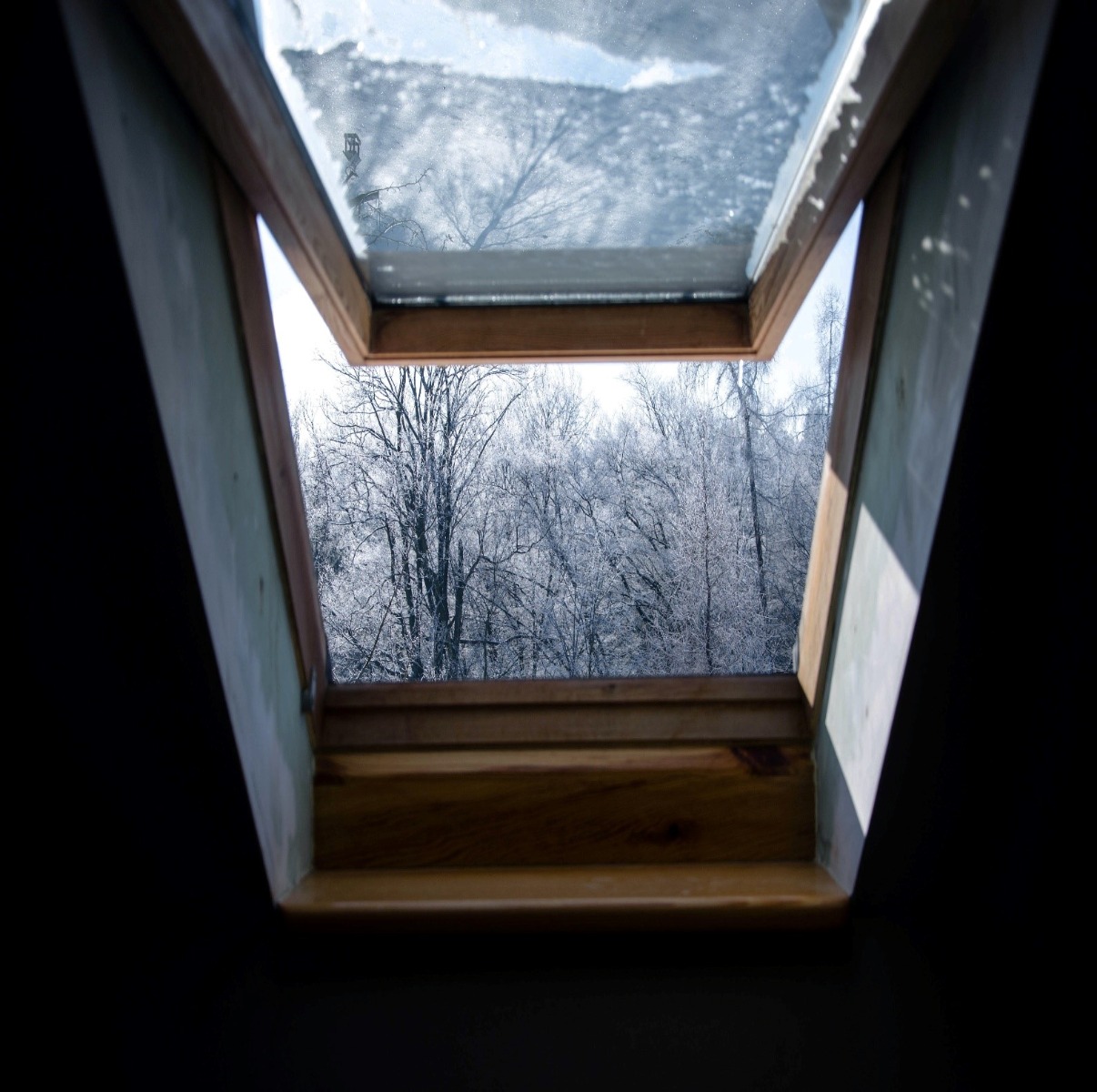 Skylights are a great way of adding natural light to a mezzanine level, as well as fresh air. 
Light is another vital factor to consider when planning out your new mezzanine. Consider how much natural light there is in the room – are there skylights or large windows up high? This is an easy thing to forget when at the development stage.
If you're planning on using your new mezzanine as a bedroom, natural light is a must unless you're happy to contend with just electric lighting. This can, however, lead to an oppressive feeling. You don't want to create a dark dungeon effect with minimal lighting.
There's no substitute for windows that let the sun shine through in the morning, so if the plan is to use your new space as either a spare bedroom or room for the kids, take the time to think about light levels and consider having windows put in if you don't already have them.
Sound of Silence
If you're going to use your new mezzanine as a room (whether it be a study/home office or bedroom) then you'll need to think about sound levels. This isn't an issue with an open space mezzanine that's used just for sitting and relaxing (perhaps as a secondary living room) but rooms are a different story.
Consider sound proofing materials and sliding doors or screens as a way of shutting out the rest of the house when necessary. There's nothing worse than trying to get to sleep in a room that's completely open and there are people down below that are still up, keeping you awake. 
Purpose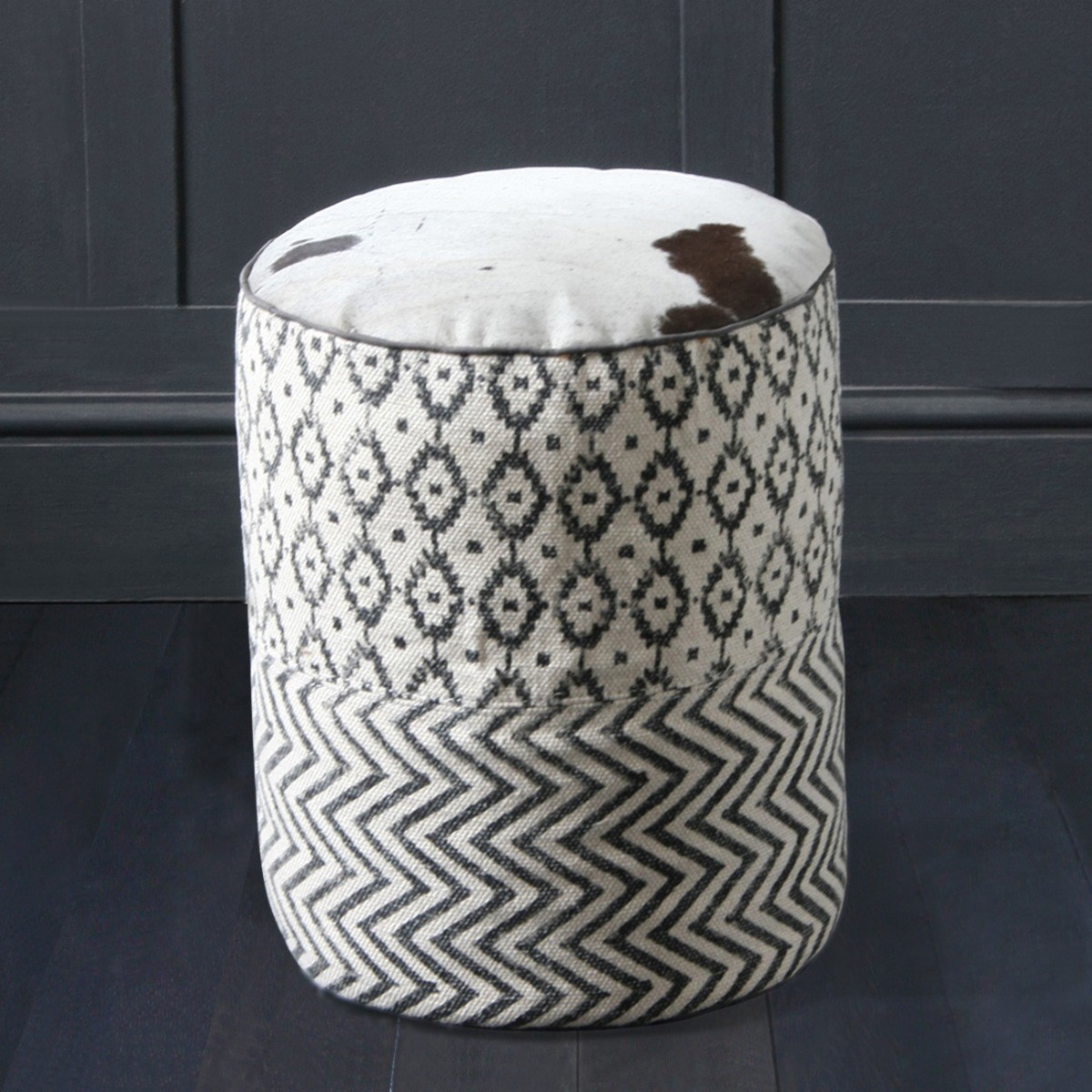 Our Round Pouffe in Black and White Aztec Design with Cow Hide Top would look great in a home library on your mezzanine.
What are you going to use your mezzanine for? There are so many possibilities, it can be hard to know where to start.
A child's bedroom is a superb example. Kids will love the idea of climbing up to their own little space in the house that's tucked away from the main areas. And they're often the perfect size as well.
Smaller than standard sized rooms but often easily large enough to accommodate a children's bed and a small area for a wardrobe and belongings, it's often the best solution for when you're scratching your head and looking for space.
Or how about that home study/office that you've always been keen on creating but never known how or where to put it? A mezzanine could be a terrific little hideaway that you use for all your home administrative tasks, especially if you've recently become a home worker due to the COVID-19 pandemic. This could be the perfect time to do just that.
Last week, we also featured the best industrial chairs to use in the home office – if this is your mezzanine plan, then give it a quick read and see how you can kit out your new office space with the very best of industrial décor that we have to offer.
Another great option is a home library or dedicated reading space. What could be more pleasant than retiring to a cozy little space tucked away from the rest of the home, with its own bookshelf, seating arrangement and natural light for a downright relaxing headspace you can use to unwind and read your favourite page turner?
We have a neat selection of pouffes on our website – these would look perfect in a modern mezzanine space that's tailor made for reading in solitude! A simple, stylish and informal solution to sitting and relaxing.
Climb High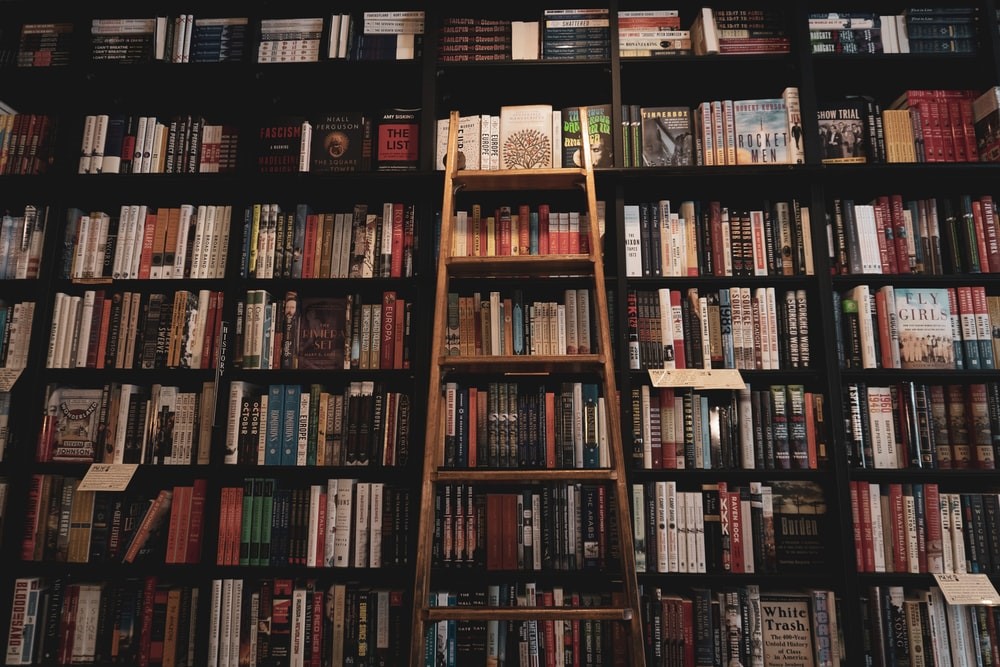 Using a ladder to access a mezzanine, especially one used as a home library, can be a really stylish choice
Entry points are also an important factor to consider with your new space. Because a mezzanine isn't a full-sized floor, access to it can vary.
Some opt for ladders, and this can be great if you're using it as a home study or library, but adding in a staircase could be a better and safer option if you've got young children using it as a bedroom.
Spiral staircases are a particularly stylish option that can work really well with mezzanines. Just be aware that building regulations will once again need to be followed if a staircase is put in.
This won't be necessary with a simple ladder, so this could influence your decision. Again, all advice you get on the specifics should come from the professionals. This is only a brief guide to help you get your mezzanine looking tip top.
Final Points to Consider
Don't forget that a mezzanine is essentially an extension of the floor below it, so consider the style of the décor carefully. Often, it makes sense to replicate the styling of the room below, so that it looks like a seamless transition from one to the other.
This works especially well with open mezzanines – ones that are intended more to be used as dedicated rooms can be allocated a little bit more leeway in terms of their décor.
You also want to avoid both colour and style clashes where possible. So, if you've got a dark coloured industrial theme going on downstairs, it's wise not to do the complete opposite upstairs unless you're feeling brave.
Similarly, if you've gone for lightly coloured walls and a Scandinavian themed downstairs, don't deck your mezzanine out with dark metal chairs, dark walls and leather everywhere unless that's really your thing. This is common sense advice but remember that a mezzanine isn't a normal room that you can easily hide away – it's open for all to see and becomes a focal point of the house, so choose the décor wisely.
Think of it as a canvas that showcases your fashion tastes as soon as someone walks in – this could be the perfect excuse to splash out and give it everything in terms of your choice of wallpaper, furniture and general decoration!
Likewise, we've got plenty of choice on our website to get you comprehensively geared up and give you the best mezzanine experience around!
We hope these tips have been useful for you, and that you're now raring to go and get your own mezzanine plans in place! We'll see you next week.
Feel the Love!